EDITOR'S CORNER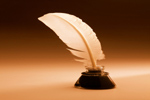 Although our health focus finished up last month, we had to include one more piece on the topic because it was too important to skip. At a recent conference, health professionals discussed the possible connection between MRSA and HIV. While the scholars and medical gurus try to sort out fact from fiction, the conference produced thought-provoking theories along with common sense procedures that should be followed in an effort to prevent and maintain MRSA in facilities.
Jim, Corrections.com editor


FEATURED STORY
Strange bedfellows
By Ann Coppola

A deadly connection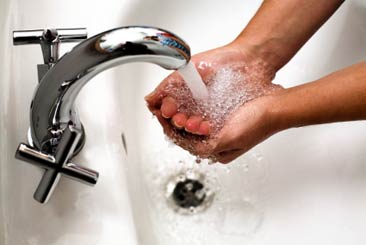 The medical community will be the first to say that when it comes to the correctional population, "MRSA is here to stay." Methicillin-resistant staph aureus (MRSA) infections are easily transmitted in crowded, confined spaces, making prisons and jails ground-zero for the bug. Fortunately, there is a growing body of research on treatment best practices. There also is an emerging theory that points to an entirely new risk factor for the antibiotic-resistant skin infections.

At a recent Albany Medical College educational satellite videoconference, experts in correctional medicine presented evidence linking the human immunodeficiency virus (HIV) to MRSA. MRSA is currently identified in a variety of populations, including prison and jail inmates, athletic teams, day care centers, intravenous drug users, and indigenous populations. The at-risk population of increasing interest to health care providers is those with HIV/AIDS.

"HIV has been shown to be an independent risk factor for MRSA," Jason Farley said during the presentation. Farley, an assistant professor at the Johns Hopkins University School of Nursing, is a nurse practitioner who treats HIV patients. Read this week's full story.

Stay current on all Corrections.com articles.

Get the latest corrections headlines.
READER FEEDBACK
Regarding Hats off to county corrections
I also applaud this article. I work in a city police lockup. We are regarded even lower than the county COs.

I don't know how many times we have been told by arresting officers who are in our facility, "I don't take directions from civilians," or "You're just a detention officer."

What's funny is that these are the same individuals who when they're in the facility for a while and see what we do on a daily or nightly basis, say "I could never do your job!"

You know what...they're right! Keep up the great work and thanks for standing up for us!
GR, Michigan

See what other readers are talking about.

What's your opinion?
LOOKING AHEAD
NOW ON CORRECTIONS.COM
Promises to keep
Election Day is a mere thirteen days away. All of the debates, Veepstakes, baby-kissing, and endorsement fishing aside, Senators Barack Obama and John McCain are about to face the biggest moment of their strikingly different lives. Full story
Words through walls
Ask any incarcerated parent about their most difficult challenges, and they will probably mention the separation from their children. Full story
Eek! It's the B.A.T.
I sit nervously near the scene of the incident mere moments after it occurred. Full story
BUSINESS NEWS
Keefe Receives AWEC's Legacy Award
Keefe Group was honored by the Association of Women Executives in Corrections' (AWEC) Executive Committee as the recipient of the 2008 Legacy Award. More
Federal Bureau of Prisons fully deploys two medical systems in 18 months
In less than 18 months, the Federal Bureau of Prisons (Bureau) has deployed ATG's Electronic Medical Records and Pharmacy Administration systems to all 114 Bureau institutions nationwide serving over 165,000 inmates. More
North Carolina DOC Licenses ATG's Pharmacy Administration System
The North Carolina Department of Corrections has licensed ATG's Pharmacy Administration System for all its 78 institutions serving 37,000 inmates. More
CAREER WATCH
Deputy warden named for new prison

Michael Pacheco was chosen to become deputy warden of Wyoming's new men's medium security correctional institution. Full story.

Visit our job center today

Employers:

Job Seekers:
EVENTS
Breakthrough Strategies to Teach and Counsel Troubled Youth
Date: 12/4 - 5/08
Here's your problem student problem-solver conference. You name the problems and this workshop delivers hundreds of immediate, problem-stopping answers. More information
Gangs: Customs, Practices, Sociology & Identifiers
Date: 12/15/08
Course content includes: How violence has become a gang tool; Safety issues when dealing with gang members; Understanding gang behaviors; Gang & drug connections, and more.
ACA 2009 Winter Conference
Date: 1/9 - 14/09
Location: Kissimmee, Florida United States. See http://www.aca.org, contact Jennifer Bechtel at 703.224.0102 or click here for more information.
QUOTE OF THE WEEK
"Here's a rule I recommend: Never practice two vices at once."
- Tallulah Bankhead, (1903 - 1968) U.S. movie actress


Unsubscribe