EDITOR'S CORNER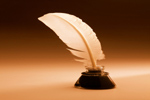 We kick off our legal focus with a roundup of the latest legal cases involving, and perhaps entangling, the corrections world. From discrimination to marijuana possession, the legal briefs and new laws have been varied and plenty.
Jim, Corrections.com editor



FEATURED STORY
Tilting the legal landscape
By Ann Coppola

Reviewing legal ramblings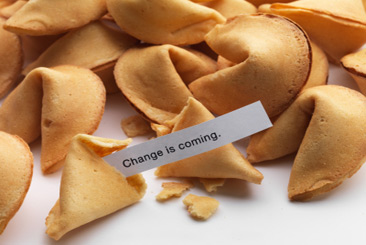 There has been much moving and shaking in the corrections legal world during the last few months. Several new or enhanced laws concerning mentally ill offenders, drug treatment requirements, victims' rights, parole hearings, discrimination claims, and sentencing reform are now officially on the books.

At the end of September, the U.S. House of Representatives renewed the Mentally Ill Offender Treatment and Crime Reduction Act (MIOTCRA) for an additional five years and $50 million of funds per year. Since 2004, MIOTCRA grants have helped non-violent, mentally ill offenders avoid jail and instead attend supervised treatment programs. The newly expanded law will also direct grants to improve intake and processing centers so staff can better assess individuals in custody for mental health and substance abuse treatment needs.

Senator Edward Kennedy of Massachusetts was a driving force behind extending the life of the bill. Read this week's full story.

Stay current on all Corrections.com articles.

Get the latest corrections headlines.
READER FEEDBACK
Regarding A tough loss
Jackie Thomas was truly a hero. She gave me comforting words when needed and encouragement. She truly was a great leader and she will be missed tremendously. Corrections lost a great leader.
Linda

Warden Jackie Thomas was an enlightenment to all who knew her. I met her at LaECI in 2000, and she touched everyone that knew her. Jackie was a role model. She will be greatly missed.
Elizabeth Braden

See what other readers are talking about.

What's your opinion?
LOOKING AHEAD
NOW ON CORRECTIONS.COM
Strange bedfellows
The medical community will be the first to say that when it comes to the correctional population, "MRSA is here to stay." Full story
Health care event hits Windy City
This year's National Conference on Correctional Health Care took place in Chicago, Illinois, and featured something for everyone... Full story
From the trenches
I work at a maximum security prison. Full story
BUSINESS NEWS
Keefe Receives AWEC's Legacy Award
Keefe Group was honored by the Association of Women Executives in Corrections' (AWEC) Executive Committee as the recipient of the 2008 Legacy Award. More
Federal Bureau of Prisons fully deploys two medical systems in 18 months
In less than 18 months, the Federal Bureau of Prisons (Bureau) has deployed ATG's Electronic Medical Records and Pharmacy Administration systems to all 114 Bureau institutions nationwide serving over 165,000 inmates. More
North Carolina DOC Licenses ATG's Pharmacy Administration System
The North Carolina Department of Corrections has licensed ATG's Pharmacy Administration System for all its 78 institutions serving 37,000 inmates. More
CAREER WATCH
Warden, supervisor and manager promotions for Ky.

Several promotions have been awarded recently to Kentucky Department of Corrections employees. Cassandra Davis has become... Full story.

Visit our job center today

Employers:

Job Seekers:
EVENTS
Breakthrough Strategies to Teach and Counsel Troubled Youth
Date: 12/4 - 5/08
Here's your problem student problem-solver conference. You name the problems and this workshop delivers hundreds of immediate, problem-stopping answers. More information
Gangs: Customs, Practices, Sociology & Identifiers
Date: 12/15/08
Course content includes: How violence has become a gang tool; Safety issues when dealing with gang members; Understanding gang behaviors; Gang & drug connections, and more.
ACA 2009 Winter Conference
Date: 1/9 - 14/09
Location: Kissimmee, Florida United States. See http://www.aca.org, contact Jennifer Bechtel at 703.224.0102 or click here for more information.
QUOTE OF THE WEEK
"Anyone who is capable of getting themselves made President should on no account be allowed to do the job."
- Douglas Adams (1952 - 2001) English humorist & science fiction novelist


Unsubscribe