EDITOR'S CORNER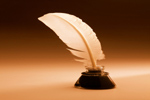 We kick off our last focus of 2008 with a feel-good story that can serve as an inspiration to all. The Make a Smile campaign began as a simple idea to revive playgrounds in Lousiana and Mississippi areas still reeling from Hurricane Katrina. Folks from corrections agencies across the country volunteered in droves.

The playground communities became so encouraged by the outpouring of goodwill, they supported, sheltered and fed all those who participated. Reporter, Ann Coppola, details the energy behind the kind spirit of the event and includes some captivating video too that is well worth viewing.
Jim, Corrections.com editor



FEATURED STORY
What smiles are made of
By Ann Coppola

Making a happy place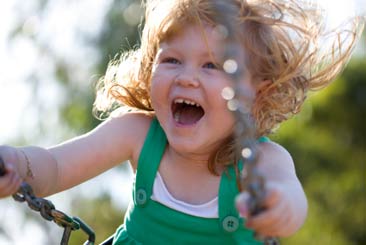 The mission of the Make a Smile Playground Project can be best described by its own name: to bring smiles and joy to children who have suffered or are in need. The volunteer project, created by The North American Association of Wardens and Superintendents (NAAWS), had a banner year in 2008, accomplishing a massive undertaking that went above and beyond its namesake goal.

This year, Make a Smile recruited hundreds of correctional employee volunteers from across the country to rebuild three playground parks for children in neighborhoods hard-hit by Hurricane Katrina. The project's mission especially focused on helping children of corrections families. NAAWS, the Correctional Peace Officer Foundation, and the Association for Professional Women in Corrections combined efforts to raise more than $170,000.

"This involved people from all over the country volunteering time, money, and resources to help people they had never even met and didn't know anything about," says NAAWS Vice President Mel Williams, who oversaw building efforts in New Orleans. "We were corrections officers, maintenance employees, probation, parole, secretaries, and nurses. It was unforgettable." Read this week's full story.

Stay current on all Corrections.com articles.

Get the latest corrections headlines.
READER FEEDBACK
Regarding Words Through Walls
A very good idea. However, I question its effectiveness. I have seen in my few short years in corrections that there are a lot of family groups that are incarcerated.

There is another program being used that would make more sense. Using groups like Big Brothers Big Sisters, where children are read to by law abiding citizens, would give them positive examples to keep them from following in their parents' footsteps. One of the best ways to help individuals, including inmates and their families, is by good example.
LBingham

See what other readers are talking about.

What's your opinion?
LOOKING AHEAD
NOW ON CORRECTIONS.COM
Making amends
Among the history behind the celebration, Thanksgiving is also associated with long lines... Full story
Jamming on the inside
Cell phones may be prohibited in corrections facilities, but that doesn't seem to be stopping inmates from using them. Full story
High-tech fetching
The presence of cell phones inside correctional facilities can endanger everyone, from staff to inmates and even the outside public. Full story
BUSINESS NEWS
California DOCR completes deployment of ATG system
The California Department of Corrections and Rehabilitation (CDCR) has successfully deployed Trust Fund Administration and Commissary Operations applications... More
Keefe Receives AWEC's Legacy Award
Keefe Group was honored by the Association of Women Executives in Corrections' (AWEC) Executive Committee as the recipient of the 2008 Legacy Award. More
Federal Bureau of Prisons fully deploys two medical systems in 18 months
In less than 18 months, the Federal Bureau of Prisons (Bureau) has deployed ATG's Electronic Medical Records and Pharmacy Administration systems to all 114 Bureau institutions nationwide serving over 165,000 inmates. More
CAREER WATCH
N.H. names industries administrator

Fourteen-year corrections veteran, Fred Nichols, whose experience includes work at Arizona, Idaho and Oregon corrections departments, has become New Hampshire's new correctional industries administrator. Full story.

Visit our job center today

Employers:

Job Seekers:
EVENTS
ACA 2009 Winter Conference
Date: 1/9 - 14/09
Location: Kissimmee, Florida, United States. See http://www.aca.org, contact Jennifer Bechtel at 703.224.0102 or click here for more information.
Interview Techniques
Date: 1/23/09
Course Content: Focused Interview Strategies, Interview Fundamentals, Verbal and Non-Verbal Behavior, and more. More information.
The Bullet Proof Mind: Mental Preparation for Combat
Date: 1/27/09
Col. Grossman, currently a West Point professor, is one of the nation's leading law enforcement trainers. More information.
QUOTE OF THE WEEK
"Platitude: an idea (a) that is admitted to be true by everyone, and (b) that is not true."
- H. L. Mencken (1880 - 1956) U.S. editor


Unsubscribe