EDITOR'S CORNER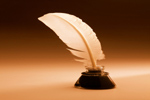 This week, we spotlight the great state of Kentucky and the good its DOC employees have been doing all year long. Special thanks to Allison Clifton, executive secretary for the KYDOC Commissioner's office, for providing such wonderful stories.
Jim, Corrections.com editor



FEATURED STORY
Unbridled Spirit
By Jim Montalto and the Kentucky Dept. of Corrections

Three cheers for the Bluegrass State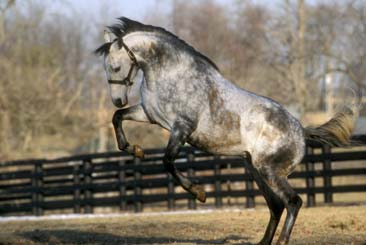 Kentucky is famous for its annual derby, bluegrass music and fine bourbon. It has the highest number of deer and turkey in the U.S., and is home to the nation's most productive coalfield. Now it can add to its prestige, the amount of charity work accomplished by employees of the state's corrections department.

From relays and races to icy cold plunges and house painting, the KYDOC employees worked tirelessly this past year to make sure those in need were helped and cared for. Following are some inspirational stories about the great work they have accomplished throughout the year. Read this week's full story.

Stay current on all Corrections.com articles with its news feed.

Get the latest corrections headlines sent to you.

Check out Corrections.com on YouTube and MySpace.
READER FEEDBACK
Regarding Jamming on the inside
This is something that should have federal funding and should be done in every prison in America. These criminals should not have this type of access, and should not be able to make these phone calls.
Reader ID, iceonfire

See what other readers are talking about.

What's your opinion?
LOOKING AHEAD
NOW ON CORRECTIONS.COM
Disturbance on Lake Ego
Let's take a trip – an ego trip. It is very easy to do, and it is a journey in self-exploration. Full story
Controversy of care
A recent study, out of the University of California at Los Angeles, offered a controversial, yet straightforward, answer to the legal and medical debate over standards of care for inmates with hepatitis C. Full story
What smiles are made of
The mission of the Make a Smile Playground Project can be best described by its own name... Full story
BUSINESS NEWS
California DOCR completes deployment of ATG system
The California Department of Corrections and Rehabilitation (CDCR) has successfully deployed Trust Fund Administration and Commissary Operations applications... More
Keefe Receives AWEC's Legacy Award
Keefe Group was honored by the Association of Women Executives in Corrections' (AWEC) Executive Committee as the recipient of the 2008 Legacy Award. More
Federal Bureau of Prisons fully deploys two medical systems in 18 months
In less than 18 months, the Federal Bureau of Prisons (Bureau) has deployed ATG's Electronic Medical Records and Pharmacy Administration systems to all 114 Bureau institutions nationwide serving over 165,000 inmates. More
CAREER WATCH
Delaware graduates new cadets

Thirty-three cadets recently completed nine weeks of training to become corrections officers for the Delaware Department of Corrections. Full story.

Visit our job center today

Employers:

Job Seekers:
EVENTS
ACA 2009 Winter Conference
Date: 1/9 - 14/09
Location: Kissimmee, Florida, United States. See http://www.aca.org, contact Jennifer Bechtel at 703.224.0102 or click here for more information.
Interview Techniques
Date: 1/23/09
Course Content: Focused Interview Strategies, Interview Fundamentals, Verbal and Non-Verbal Behavior, and more. More information.
The Bullet Proof Mind: Mental Preparation for Combat
Date: 1/27/09
Col. Grossman, currently a West Point professor, is one of the nation's leading law enforcement trainers. More information.
QUOTE OF THE WEEK
"Anxiety is the dizziness of freedom."
- Soren Kierkegaard (1813 - 1855) Danish philosopher


Unsubscribe