EDITOR'S CORNER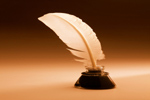 We continue this week with stories from folks out in the field doing good for their community. May the holidays bring you and your family much happiness and cheer.
Jim, Corrections.com editor





FEATURED STORY
A helping of great help
By the corrections community

Being good for goodness sake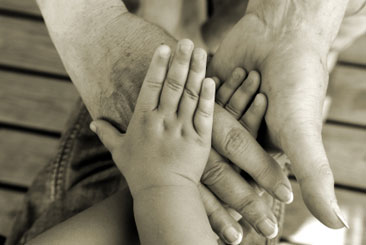 From across the nation, we find examples of corrections professionals giving up their free time or giving a part of themselves so others not so fortunate can benefit. These are their stories.

Jamestown, North Dakota, pop. 14,600, sits in the middle of the state along Interstate I-94. Often referred to as the "Buffalo City", Jamestown is noted for it's three albino buffalo belonging to a herd managed by staff at the National Buffalo Museum, which is located on the outskirts of town.

One of the hidden "gems" of this community is the staff at the James River Correctional Center. This state run prison is "home" for 415 medium custody inmates. Read this week's full story.

Stay current on all Corrections.com articles with its news feed.

Get the latest corrections headlines sent to you.

Check out Corrections.com on YouTube and MySpace.
READER FEEDBACK
Regarding Jamming on the inside
This is something that should have federal funding and should be done in every prison in America. These criminals should not have this type of access, and should not be able to make these phone calls.
Reader ID, iceonfire

See what other readers are talking about.

What's your opinion?
LOOKING AHEAD
NOW ON CORRECTIONS.COM
The elements of inmate re-entry
Jeff Mellow discusses the factors needed to make re-entry succeed... Full story
Risk indicators for misconduct
Even though obtaining a position in law enforcement is a difficult process at best, we must consider the individuals who slip through the cracks. Full story
What smiles are made of
The mission of the Make a Smile Playground Project can be best described by its own name... Full story
BUSINESS NEWS
Digital Solutions/Inmate Telephone, Inc. Releases Third Quarter Update
Digital Solutions/Inmate Telephone, Inc., a technology firm focused on improving operational efficiencies within the corrections industry... More
California DOCR completes deployment of ATG system
The California Department of Corrections and Rehabilitation (CDCR) has successfully deployed Trust Fund Administration and Commissary Operations applications... More
Keefe Receives AWEC's Legacy Award
Keefe Group was honored by the Association of Women Executives in Corrections' (AWEC) Executive Committee as the recipient of the 2008 Legacy Award. More
CAREER WATCH
Luther Luckett warden retires

R. Thomas "Tom" Dailey, warden of Kentucky's Luther Luckett Correctional Complex, will retire December 31, 2008. The 24-year KYDOC veteran has been... Full story.

Visit our job center today

Employers:

Job Seekers:
EVENTS
Interview Techniques
Date: 1/23/09
Course Content: Focused Interview Strategies, Interview Fundamentals, Verbal and Non-Verbal Behavior, and more. More information.
The Bullet Proof Mind: Mental Preparation for Combat
Date: 1/27/09
Col. Grossman, currently a West Point professor, is one of the nation's leading law enforcement trainers. More information.
The Prisoner's Family Conference
Date: 2/26 - 27/09
The United States is infamous for its burgeoning prisons. Are we doing something wrong? What does this mean for our families? Our communities? More information.
QUOTE OF THE WEEK
"Parents were invented to make children happy by giving them something to ignore."
- Ogden Nash (1902 - 1971) U.S. humorist and poet


Unsubscribe