EDITOR'S CORNER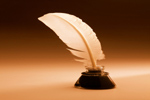 We begin the new year with a focus on innovators and creative ideas that help move corrections forward. This week reporter, Ann Coppola, profiles the inspirational and award-winning work of the Arizona Department of Corrections.

May this new year be filled with much success, good health and abundant happiness for you and your family.
Jim, Corrections.com editor





FEATURED STORY
A parallel universe
By Ann Coppola

A real achiever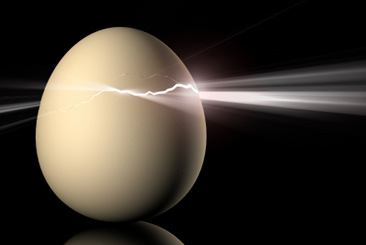 With all of the dismal economic, job loss, and political scandal stories of 2008, it seems most everyone will be eagerly awaiting a fresh start this New Year's Day. But even during hard times, there will always be bright spots of ingenuity and a spirit for breaking new ground.

Called a "system-wide reform" and a "top-to-bottom overhaul of conventional corrections practices," the Arizona Department of Corrections' pre-release program Getting Ready was one of those bright spots this year. The reentry initiative became the first correctional program to win the Innovations in American Government Award, a program created at the Ash Institute for Democratic Governance and Innovation at Harvard University's John F. Kennedy School of Government that recognizes and promotes excellence and creativity in the public sector. Read this week's full story.

Stay current on all Corrections.com articles with its news feed.

Get the latest corrections headlines sent to you.

Check out Corrections.com on YouTube and MySpace.
READER FEEDBACK
Regarding Risk indicators for misconduct
Excellent article. I'm a warden for the Arizona Department of Corrections and can easily transfer/translate this to our field.
David Rivas, Warden, Arizona State Prison Complex - Douglas

See what other readers are talking about.

What's your opinion?
LOOKING AHEAD
NOW ON CORRECTIONS.COM
Politically incorrect
Gabriel Morales has worked in the area of gang prevention, both in the adult and juvenile system, for more than 25 years. Full story
A helping of great help
Jamestown, North Dakota, pop. 14,600, sits in the middle of the state along Interstate I-94. Full story
The elements of inmate re-entry
Jeff Mellow discusses the factors needed to make re-entry succeed... Full story
BUSINESS NEWS
Digital Solutions/Inmate Telephone, Inc. Releases Third Quarter Update
Digital Solutions/Inmate Telephone, Inc., a technology firm focused on improving operational efficiencies within the corrections industry... More
California DOCR completes deployment of ATG system
The California Department of Corrections and Rehabilitation (CDCR) has successfully deployed Trust Fund Administration and Commissary Operations applications... More
Keefe Receives AWEC's Legacy Award
Keefe Group was honored by the Association of Women Executives in Corrections' (AWEC) Executive Committee as the recipient of the 2008 Legacy Award. More
CAREER WATCH
INDOC's Buss appoints two

Indiana Department of Correction Commissioner Edwin G. Buss selected Michael Osburn to be the agency's deputy commissioner of operations, and Bruce Lemmon to be Putnamville Correctional Facility's new superintendent. Full story.

Visit our job center today

Employers:

Job Seekers:
EVENTS
Interview Techniques
Date: 1/23/09
Course Content: Focused Interview Strategies, Interview Fundamentals, Verbal and Non-Verbal Behavior, and more. More information.
The Bullet Proof Mind: Mental Preparation for Combat
Date: 1/27/09
Col. Grossman, currently a West Point professor, is one of the nation's leading law enforcement trainers. More information.
The Prisoner's Family Conference
Date: 2/26 - 27/09
The United States is infamous for its burgeoning prisons. Are we doing something wrong? What does this mean for our families? Our communities? More information.
QUOTE OF THE WEEK
"As far as we can discern, the sole purpose of human existence is to kindle a light in the darkness of mere being."
- Carl Jung (1875 - 1961), Swiss psychiatrist, influential thinker and founder of analytical psychology


Unsubscribe