EDITOR'S CORNER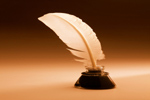 As we start a new year, we begin a new series for Corrections Connection as well. Our "Corrections 101" segments will feature basic articles about corrections concepts.

Anyone looking to brush up on their corrections knowledge or those looking to become more familiar with the field will find "Corrections 101" articles filled with helpful information. We kick off this series with a piece about jail cleaning basics.
Jim, Corrections.com editor





FEATURED STORY
Corrections 101: Jailhouse Cleaning
By Matt Morrison

Back to basics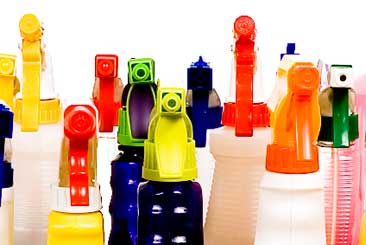 Earlier last year in Florida's Pinellas County Jail, a female inmate unexpectedly died. At first, investigators were confounded as to the exact cause of the woman's death.

An autopsy was performed and other than being slightly overweight and having minor coronary artery disease, the procedure found no serious health problems. However, a closer investigation determined the inmate had contracted methicillin-resistant Staphylococcus aureus (MRSA).

MRSA is a bacteria that normally causes skin infections, but has become increasingly resistant to penicillin and other antibiotics, which have traditionally terminated any threat. Typically, MRSA invades the system through a cut on the skin, but it can also be transmitted by sharing personal items, such as razors, towels, and even clothing. Read this week's full story.

Stay current on all Corrections.com articles with its news feed.

Get the latest corrections headlines sent to you.

Check out Corrections.com on YouTube and MySpace.
READER FEEDBACK
Regarding The elements of inmate re-entry
One important factor is creating a system that encourages the development of personal responsibility for an offender to handle his own life, and not to continue saddling the taxpayers (which includes victims) with all kinds of social service "entitlements." These extra services seldom help the offender become a law-abiding, productive member of society!
MH

See what other readers are talking about.

What's your opinion?
LOOKING AHEAD
Upcoming stories on Corrections.com and the Corrections Connection ezine

What's with all the cussin'?


Supervising today's correctional staff

Focus Issues




February '09
Architecture: New facilities, green facilities, etc.

March '09
International: Highlighting corrections systems and personnel worldwide

April '09
Security/Technology: New technology, conferences, managing gangs/threat groups



See the full editorial calendar

Submit an idea or article




NOW ON CORRECTIONS.COM
A parallel universe
With all of the dismal economic, job loss, and political scandal stories of 2008... Full story
Creating positive meaning
The other day I received this email... Full story
Violence and punishment – then and now
Society has always had the challenge of dealing with violence. Full story
BUSINESS NEWS
Digital Solutions/Inmate Telephone, Inc. Releases Third Quarter Update
Digital Solutions/Inmate Telephone, Inc., a technology firm focused on improving operational efficiencies within the corrections industry... More
California DOCR completes deployment of ATG system
The California Department of Corrections and Rehabilitation (CDCR) has successfully deployed Trust Fund Administration and Commissary Operations applications... More
Keefe Receives AWEC's Legacy Award
Keefe Group was honored by the Association of Women Executives in Corrections' (AWEC) Executive Committee as the recipient of the 2008 Legacy Award. More
CAREER WATCH
Ga. commissioner to head parole board

Georgia Department of Corrections Commissioner James E. Donald, 59, is now leading the State Board of Pardons and Paroles after Garfield Hammonds' appointment expired December 31, 2008. Donald's appointment took effect January 5, and expires December 31, 2015. Full story.

Visit our job center today

Employers:

Job Seekers:
EVENTS
Interview Techniques
Date: 1/23/09
Course Content: Focused Interview Strategies, Interview Fundamentals, Verbal and Non-Verbal Behavior, and more. More information.
The Bullet Proof Mind: Mental Preparation for Combat
Date: 1/27/09
Col. Grossman, currently a West Point professor, is one of the nation's leading law enforcement trainers. More information.
The Prisoner's Family Conference
Date: 2/26 - 27/09
The United States is infamous for its burgeoning prisons. Are we doing something wrong? What does this mean for our families? Our communities? More information.

Check out more events.

Want to promote your next event? It's easy! Just click here.
QUOTE OF THE WEEK
"Ambition is a dream with a V8 engine."
- Elvis Presley (1935 - 1977), American singer, actor, musician, and cultural icon known simply as "Elvis", "The King of Rock 'n' Roll" or "The King".


Unsubscribe