EDITOR'S CORNER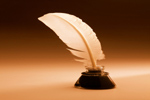 This week's story covers a group that has done nothing more than spread violence and mayhem across our nation. With the help of regular contributor Tracy Barnhart we examine the workings of the MS-13 gang, and, hopefully, provide information to help all law enforcement groups contain and eradicate this nuisance.
Jim, Corrections.com editor



FEATURED STORY
Spread of a menace
By Tracy Barnhart

Dissecting a disease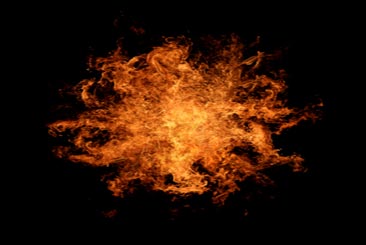 During the early 1980s, a violent civil war began in El Salvador. It lasted more than twelve years. Estimates say nearly 100,000 people were killed.

As a result, more than one million people fled from El Salvador to the United States, with most settling mainly in Southern California and Washington, D.C. Some had ties to La Mara, a violent El Salvadoran street gang.

Others had been members of paramilitary groups like the Farabundo Marti Nacional Liberation during the civil war in El Salvador. These FMNL members were peasants trained as guerilla fighters, and were adept at using explosives, firearms, knives and booby traps.

Still others had ties to a group known as Mara Salvatrucha or MS-13. Read this week's full story.

Stay current on all Corrections.com articles with its news feed.

Get the latest corrections headlines sent to you.

Check out Corrections.com on YouTube and MySpace.
READER FEEDBACK
Regarding Allow cell phone jamming
"Cell phone jammers do exist. They are about the size of a breifcase and cover a small distance, but with some strategic placement they can easily compromise any attemp to be used within the designated range. I was in a tower at a detainee camp in Iraq where we used them on a daily basis."
E.W.

See what other readers are talking about.

What's your opinion?
Looking to kick off the year with a great habit?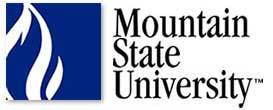 Mountain State University has the answer. By offering a short 18 month program, financial aid, and the ability to transfer up to 80 credits of on-the-job training, Mountain State is helping corrections professionals further their career.
The university's Bachelor of Science in Organizational Leadership – Criminal Justice Administration and Master of Science in Strategic Leadership online degrees are affordable, accredited, and manageable distance learning programs designed for the busy criminal justice professional.

Click here to get started!
LOOKING AHEAD
Upcoming stories on Corrections.com and the Corrections Connection ezine

Prison libraries, an island of support


Using social media to improve public safety

Focus Issues




February '09
Architecture: New facilities, green facilities, etc.

March '09
International: Highlighting corrections systems and personnel worldwide

April '09
Security/Technology: New technology, conferences, managing gangs/threat groups



See the full editorial calendar

Submit an idea or article




NOW ON CORRECTIONS.COM
The contraband search: Art or science?
Whenever a contraband item is removed from a corrections setting, security becomes enhanced. Full story
Helping the children heroes
When Carolyn LeCroy was incarcerated for fourteen months in a Virginia prison she thought of herself as one of the lucky ones. Full story
Extremely well-deserving
A Pennsylvania corrections officer and his family recently received the thrill of a lifetime thanks to ABC's "Extreme Makeover: Home Edition." Full story
BUSINESS NEWS
NABCJ's Presidential Citation for Corporate Support Awarded to Keefe Group President
Jack Donnelly, President of Keefe Group was the recipient of the Presidential Citation for Corporate Support... More
Digital Solutions/Inmate Telephone, Inc. Releases Third Quarter Update
Digital Solutions/Inmate Telephone, Inc., a technology firm focused on improving operational efficiencies within the corrections industry... More
California DOCR completes deployment of ATG system
The California Department of Corrections and Rehabilitation (CDCR) has successfully deployed Trust Fund Administration and Commissary Operations applications... More
CAREER WATCH
Adult institutions administrator appointed

William Grosshans has been chosen to oversee the division of adult institutions, which is the largest unit of the Wisconsin Department of Corrections. Full story.

Visit our job center today

Employers:

Job Seekers:
EVENTS

Prisoner Re-entry Webinar
Thursday, January 29 - 3:00 - 4:30pm EST
Join Social Solutions for an educational webinar on the Maryland Re-Entry Partnership program for ex-offenders, with Catholic Charities of Central Maryland. REP's program manager will share how it's measuring and managing the effectiveness of its nonprofit services that helps men leaving prison make a positive transition to their neighborhoods.

They will discuss:

Self-sufficiency measures implemented as indicators to preventing recidivism, a result of reassessing and refocusing program outcomes.


Gaining staff buy-in to support these changes and committing to collecting and using data that will have a meaningful impact.


Leveraging this approach to take steps toward becoming a performance management driven organization.

You will learn how REP captures participants' progress toward achieving outcomes and tracking service delivery with ETO Software — and use this information to assess impact and to manage staff.
Space is limited so RSVP today!
The Prisoner's Family Conference
Date: 2/26 - 27/09
The United States is infamous for its burgeoning prisons. Are we doing something wrong? What does this mean for our families? Our communities? More information.
Progression of Suicide Class
Date: 3/13/09
Offering this class "live" and online - you pick the date/ time for your one-to-one session with the trainer. More information.
Women in Criminal Justice Conference
Date: 4/14-16/09
The conference is for women at all levels working in all aspects of the criminal justice field. More information.

Check out more events.

Want to promote your next event? It's easy! Just click here.
QUOTE OF THE WEEK
Now, I say to you today my friends, even though we face the difficulties of today and tomorrow, I still have a dream. It is a dream deeply rooted in the American dream. I have a dream that one day this nation will rise up and live out the true meaning of its creed: - 'We hold these truths to be self-evident, that all men are created equal.'"
- Martin Luther King Jr. (1928 - 1968) U.S. civil rights leader and clergyman, from his speech at the civil rights march on Washington, August 28, 1963


Unsubscribe