CAREER UPDATES
The latest job openings and career information from Corrections.com
---
Master the Skills and Art of Leadership With Online Master of Science & Bachelor Degrees
By Mountain State University
Published: 07/23/2007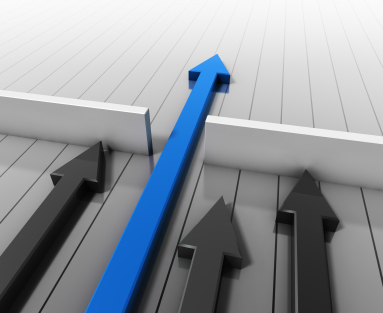 Leadership is about influencing people. To be an effective leader you have to motivate people to work together to produce positive results for the organization. In corrections, individuals who demonstrate strong leadership skills often rise to the ranks of management.
Having a great mentor is certainly one way to acquire those leadership skills. Another way is to earn a bachelors or masters degree in leadership. However, if the thought of going back to school is impractical or just plain unappealing, you're not alone.
As a result, Mountain State University designed two affordable, convenient online degree programs that help corrections professionals quickly attain their career goals, a Masters of Science in Strategic Leadership and a Bachelor of Science in Organizational Leadership.
"During the past decade we have made tremendous progress toward fulfilling our mission of 'providing students with the knowledge and skills necessary to attain both academic and career goals," says Dr. Charles H. Polk, President, Mountain State University.
Designed to Work for Corrections
Graduate in 14-18 months. Saving Time and Money
Transfer up to 80 credits from professional training and prior college credits
Receive a no charge personal assessment of your professional training
No campus visits required with affordable tuition and distinguished faculty.
Regionally Accredited University
About The BS in Organizational Leadership

The Bachelor of Science in Organizational Leadership prepares professionals to move up by developing their leadership skills. These and other critical areas that lead to success are immediately applicable to the workplace.
Learn the methods and skills that maximize human capital in any organization.
Develop your individual and interpersonal skills for achieving successful organizational goals and personal growth.
Enhance your problem solving skills that result in positive organizational change.
Foster life-long learning and continuous growth.
Encourage immediate application of learning to your organization.
About The MS in Strategic Leadership

The Masters of Science in Strategic Leadership arms professionals with a "leadership skill set" that encompasses not only how to set a vision but also teaches how to take action and implement those ideas through others. Specifically, professionals will learn to:
Inspire strategic thinking that helps an organization maintain a competitive advantage.
Promote dexterity in creative problem solving.
Encourage principles of sound quality management.
Facilitate techniques for effective use of teams.
Infuse the advantage of an organizational analysis and its use in managing change.
Whether you want to advance within your current organization or embark upon a new challenge, a leadership degree from an accredited institution such as Mountain State University offers new career opportunities in criminal justice.
"We believe that the educational and personal opportunities you will find at Mountain State University represent the best of what higher education can offer: the chance to explore where your abilities can take you, to build a strong future, and to create meaningful connections with others."
About Mountain State University
Founded in 1933, Mountain State University is a not-for-profit university serving students on 4 campuses and through distance learning. Mountain State University is accredited by the Higher Learning Commission and is a member of the North Central Association. Mountain State University is an Equal Opportunity/Affirmative Action employer and educational institution. Mountain State University, Admission Processing Department, PO Box 9003 Beckley, WV 25802-9003.

>> Learn more about Bachelor of Science in Administration of Criminal Justice

>> Learn more about Masters of Science in Strategic Leadership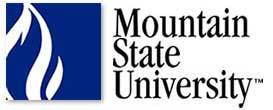 ---