NEW

Economy & Corrections
Stimulus Package Response
A little while back we asked if anyone in corrections had read the stimulus package. We got a passionate response from user Ecnal:
"The people who voted on this obviously didn't read it, i.e. AIG bonuses. And they don't realize that you can't spend your way out of a recession. And they don't realize that you really ought not borrow more money than you can pay back."
Anyone else out there have ideas or thoughts?
full post
featured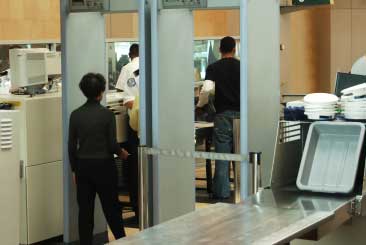 Prison Security Extends Beyond Concrete Walls and Steel Bars
by Bob Hood
Just as video killed the radio star, a failure to acknowledge technology's role in helping secure correctional facilities may help kill the nation's already overcrowded prison system. The recent report issued by the Pew Center on the States highlighted the nation's prison system, detailing reasons why it is overcrowded and how much money is put into it, among others. Unfortunately, there was no mention of technology.
full story
featured job
Director Residential Re-entry Ctr - Michigan
Must be able to pass criminal background check. Minimum age of 21. Experience in the correction field preferred. 4 Years accredited degree in Social Behavioral Science preferred. (May substitute 1 year work experience for 1 year academic studies and 2 years related work experience with 1 yr in supervisory position. full job posting
ahead
May: Wellness
June: Minority issues
July: Women in Corrections
blogosphere
Best way to handle unruly inmate
cenasgurl23: What is, in your opinion, the best way to handle an unruly inmate. Should show of force be the last result? Is seperating two inmates who have been fighting enough?

Mudflap: There are too many variables to make a blanket statement. What might work on one day may not work on another, depending on the circumstances. There have been times where a show of force was the last thing we should have done, but often just getting the inmates separated is good enuff to at least diffuse the situation until other CO's could get there... full thread
biz news
calendar

interactive pocket calendar
quote of the week
"Well done is better than well said."
- Benjamin Franklin (1706-1790)