NEW

Economy & Corrections
Stimulus Package Response
One Corrections.com user speaks out about the recession and makes some really interesting points. Tell us your thoughts and we'll post them here next week.
...for large corporations and wealthy individuals, this system does not work. That system is too cumbersome: slow, too many requirements, and other 'economic deadweight'. So a secondary system works. In this 'shadow' system, firms create ways to borrow money, lend money, develop means of protecting against losses from investments and other necessary transactions. As economic systems mature, these latter functions become more important. Parallel to this shadow systems development and a partial reason for its creation is the need for higher returns....
full post
featured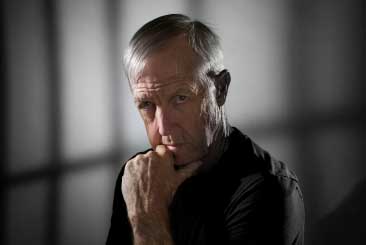 Verbal and Non-Verbal Indicators to Assault
by Tracy E. Barnhart
When we speak about the "use of force," I notice more and more that officers either need or want the green light to be given to them before they act. Correctional officers deep down have an intimate fear when it comes to the use of force of either reacting too soon, or too late resulting in injury of someone, or not at all. They have a natural ingrained fear of the criminals themselves, their administration not backing them for their actions or decisions as well as their peers not having their backs because of those very same reasons.
full story
featured job
Recreation Specialist - Nebraska
Assist in planning, developing and implementing a recreation and leisure program for inmates, including athletics, music, television programming, cultural events and activities. full job posting
ahead
May: Wellness
June: Minority issues
July: Women in Corrections
blogosphere
Stimulus Package Response
Dave simpson: I really think we should add another 5 trillion to the budget. Go Steelers!!!!!!!!!
charst46: Naw, go BEARS.. I understand the frustration of seeing money being spent to support businesses and organizations that recklessly got the nation into the current situation. Our (and this really describes the system around the world, if this is taken as a general model….like Corrections Academies describe the particular system in general, each facility will be different) financial system is composed of the very visible, banks, and the not so visible, the shadow banking system... full thread
biz news
calendar

interactive pocket calendar
quote of the week
"Nothing will work unless you do."
- Maya Angelou