New blog "Safety & Sanity" w/ Caterina Tudor
Follow one of Corrections.com's favorite authors in her new blog Safety & Sanity w/ Caterina Tudor, Executive Director of Desert Waters Correctional Outreach. In it, Tudor provides valuable insight on Wellness at Work and Home in Corrections. Her articles are a must read for anyone working in the industry as well as anyone thinking about a career in Corrections. She concentrates on issues caused by work stress that can easily be brought home. Read her latest post and subscribe to her RSS feed
here
.
More stupid crooks
Further proof that this darned recession is really bad: Criminals are breaking into jails to sell drugs to other criminals. It happened in Texarkana, Ark., the most famous city in America smack dab on a state line. (Stateline, Nev., doesn't count. It's in Nevada.) The rocket scientist in question here, one Bobby Finley, age 20, was caught using bolt cutters last year to try to get through the chain-link fence that surrounds the jail.
Read more!
featured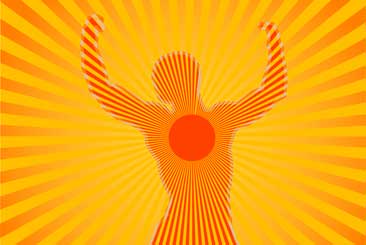 The 'GOD' Complex
by Tracy E. Barnhart
I read the following headlines from a local newspapers and I thought to myself, what drives an officer to use force excessively or unnecessarily?
[AKRON, Ohio — Stephen Krendick was identified this afternoon as the Summit County Sheriff's deputy responsible for stomping on the head of inmate Mark D. McCullaugh Jr. during the fatal 2006 struggle at the county jail. Fellow deputy Keith Murray, who witnessed the struggle in McCullaugh's fouled cell in the jail's mental health unit, testified that McCullaugh was kneeling on the cell floor — his head over his bunk, his hands cuffed behind his back and his legs shackled — with four or five other deputies around him...
full story
ahead
July: Women in Corrections
August: Off the Clock
September: Education & Training
in memory of
Funeral for daughter of Michael Moore, SC Director of Corrections
Corrections.com was recently to post the following announcement regarding the daughter of Michael Moore, retired Regional Director for TDCJ, former Directors of Corrections for South Carolina and Florida. We invite you to post your thoughts and prayers here for Michael and his family.
blogosphere
prison-sanctioned tatoo program for inmates? Good or bad?
ctcrimjustmaj: I think that allowing inmates to resposibly do tattoos will give them an outlet for some of there frustrations...
full thread
featured job
Correctional Officer - Nebraska
Do you want to make a difference? Join our innovative agency that is seeking key individuals to serve and protect the public by providing control, humane care and habilitation services for inmates. full job posting
biz news
calendar

interactive pocket calendar
quote of the week
"All change is not growth, as all movement is not forward."
- Ellen Glasgow