New blog "First Look" w/ Caitlin Donovan
Don't you wish more people were excited about the Corrections industry? At Corrections.com we do and we've opened a
new blog
to attract newcomers to a career in the field. While we value our returning visitors, we want to make sure that there is enough information on our site for the newcomers to learn...
View the thread
.
featured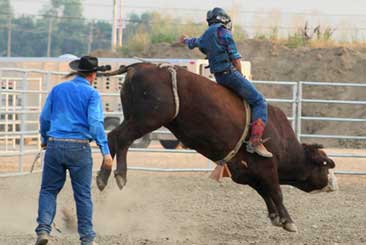 Safe & Sane
by Caterina Spinaris Tudor , Ph.D.
If you ask me what I think are the two most important focus points for effective functioning in corrections, I'd have to say that the two top ones are SAFETY and SANITY. And these two are interdependent. If you don't have safety, there goes your sanity. And if you don't have sanity, you can forget about safety.
full story
ahead
July: Women in Corrections
August: Off the Clock
September: Education & Training
blogosphere
Just starting out
New2Corrections: For those of you who have gone through or are officers on the hiring board, what are my chances to secure this position? full thread
featured job
Dental Officer - Nation Wide
Incumbent serves as a general dental practitioner responsible for diagnosis and treatment of difficult dental problems in a correctional environment. full job posting
biz news
calendar

interactive pocket calendar
quote of the week
"A wise man will make more opportunities than he finds."
- Francis Bacon