How do you spend your time off?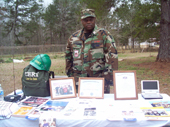 Thank you for your emails responding to "what do you do during your time off?". We are not able to print all of your great responses… here are a few of them...
Officer Tom King (pictured right):
My off duty time is comsumed as a Community Emergency Response volunteer with the Alabama State Defense Force (sdf.alabama.gov).
C/O L. Brugos:
Most recently I have gotten involved with some local volunteers who crochet preemie baby blankets for various places in the state.
Ian Tomkinson:
I spend my spare time flying in my new aerochute.
Jeanne Linn:
I play pool on a pool league. That is my destressor.
see full responses
featured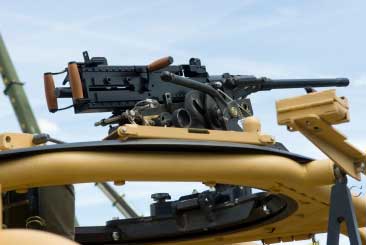 The Evolution of Security Threat Groups into the Twenty-First Century - Part II
by William Sturgeon
Los Zetas are an extremely violent, very well trained, Security Threat Group whose origins are rooted in the Mexican Army's Airborne Special Forces Unit. All of the their original members have completed highly specialized skills and are now using them for criminal purposes, primarily drug smuggling, kidnappings, extortion, and gun dealing, etc...
full story
ahead
September: Education & Training
October: Health
November: Legal
blogosphere
Where in the world are you?
Morris346: Private prison in Oklahoma for almost 4 years. It's pretty great, except for the weather...
full thread
featured job
Community Control Officer - Ohio
Duties include working with judges, criminal and traffic offenders, crime victims, social service providers, and police officers to ensure that offenders comply with court orders and that the public is protected before and after offenders are sentenced.
full job posting
biz news
calendar
quote of the week
"Tough times never last, but tough people do." - Robert H. Schuller