Would YOU love to Run Your Own Blog on Corrections.com?
Email us
and tell us a bit about yourself and what you have in mind. We're looking for all sorts of creative ideas (sane and insane, practitioner or retired or never even worked in the industry....). Nothing is off limits. So don't be bashful. Open a blank
email and just start typing your random thoughts
to us today.
featured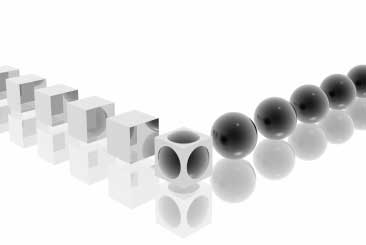 Organizational Change
by Billy S. Humphrey
Change is the norm, not the exception, and leadership always matters. The more alert the leaders are, the better the organization functions. When we speak of organizational change, we oftentimes refer to the culture of the agency. Institutional culture is defined as the values or basic assumptions that people of an organization hold about how one ought to think and behave...
full story
ahead
October: Health
November: Legal
December: Charity/Volunteerism
blogosphere
Specific Interview Questions
chicoseven: I am going through the hiring process to work at CCA and am very excited to begin my career in corrections...
full thread
featured job
Job Developer - California
Provide support and structure to residents in developing program plans. Control and secure facility and residents, and operate within legal constraints and contract agency stipulations...
full job posting
biz news
calendar
NCCHC Conference
October 17-21, 2009
The National Conference gives you the blueprints to understand, develop, implement and improve such systems.
IACTP Conference
October 25-28, 2009
This year's conference offers 24 exceptional workshops delivered by professional trainers from across the nation. Held in Orlando, FL

interactive pocket calendar
quote of the week
"A person who never made a mistake never tried anything new."
- Albert Einstein