CAREER UPDATES
The latest job openings and career information from Corrections.com
---
Bringing Out The Best in Tomorrow's Corrections Leaders.
By Mountain State University
Published: 08/9/2007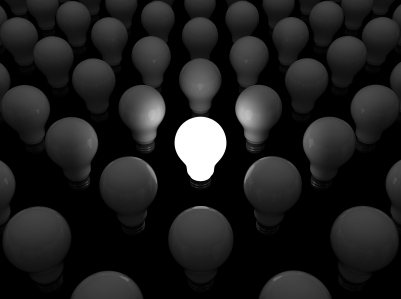 According to a recent article written by the Florida Department of Corrections, the way to advance your career in the Department is through merit and integrity; a standard shared by most agencies in corrections. Add to that a desire and a drive to lead and you have the makings of a future corrections leader.
Some agencies and colleges are even offering classes to bring out the best in these rising stars. Among the agency stand-outs are the Nebraska Department of Corrections, the Texas Department of Criminal Justice and, last year, the Florida Department of Corrections, which graduated 28 from their inaugural Corrections Supervisory Leadership Class.
Beyond the single class, some practitioners are taking it to the next level, boosting their skills and their resume with a formal leadership degree. Mountain State University has designed two unique online, accredited leadership degrees tailor made for corrections practitioners, a Masters of Science in Strategic Leadership and a Bachelor of Science in Organizational Leadership. Online students learn to motivate others to work together and produce positive results without trekking to a campus or disrupting their current schedules.
Earn Your Leadership Degree Online
Mountain State University provides working corrections professionals, affordable online leadership degree programs that can be completed quickly and conveniently. Whether you want to advance within your current organization or embark upon a new challenge, a leadership degree from an accredited institution such as Mountain State University offers new career opportunities in criminal justice.
"During the past decade we have made tremendous progress toward fulfilling our mission of 'providing students with the knowledge and skills necessary to attain both academic and career goals," says Mountain State University President, Dr. Charles H. Polk.
"We believe that the educational and personal opportunities you will find at Mountain State University represent the best of what higher education can offer: the chance to explore where your abilities can take you, to build a strong future, and to create meaningful connections with others."
Join a Program Developed for Correctional Professionals
Learn completely at a distance.
Take advantage of affordable costs and financial aid.
Enjoy a higher level of interaction with faculty and peers than students in many traditional campus-based programs.
Build a strong network of peers by completing the program with the same student
group from start to finish.
Choose a Masters of Science in Strategic Leadership or,
About Mountain State University
Founded in 1933, Mountain State University is a not-for-profit university serving students on 4 campuses and through distance learning. Mountain State University is accredited by the Higher Learning Commission and is a member of the North Central Association.
Mountain State University is an Equal Opportunity/Affirmative Action employer and educational institution. Mountain State University, Admission Processing Department, PO Box 9003 Beckley, WV 25802-9003.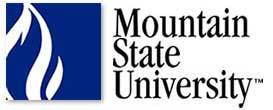 ---