Become a fan of Corrections.com on Facebook!
Tell It Like It Is

Domestic Violence
by Tracy E. Barnhart
During my many years involved in law enforcement I have responded to thousands of domestic related incidents and been involved in countless family and live in partner medications. Calls of this nature are just a part of being a police officer...
full story
blogosphere
Turn over of new staff
JP1963: Within our department we frequently see staff make it throught basic training and then quit the department for other employment...
full thread
featured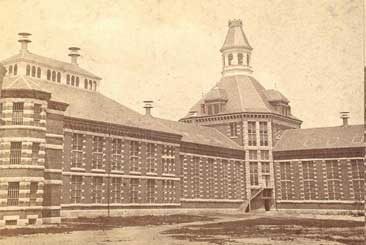 The History of MCI Concord
by Mass Department of Corrections
In 1853, the Legislature voted to build a new prison facility to replace the aging Charlestown State Prison. Construction began in 1873, and in May 1878, a new facility was opened in Concord with General Chamberlain, a Mexican war veteran, as Warden.
full story
ahead
February: Juvenile - Coverage of Juvenile programs and projects
featured job
Correctional Investigator – Maine Correctional Center
This is investigative and protective services work in investigating allegations of violations of department policies, professional practices, and criminal activities occurring within the state correctional system by inmates and/or Department of Corrections employees... full job posting
biz news
quote of the week
"Even in winter an isolated patch of snow has a special quality. "
- Andy Goldsworthy