Become a fan of Corrections.com on Facebook!
Tell It Like It Is

When God Made Correction Officers
by Tracy E. Barnhart
When the Lord was creating CORRECTION OFFICERS, he was into his sixth day of 16 hour overtime when an angel appeared and said, "You're doing a lot of fiddling around on this one." And the Lord said, "Have you read the specs on this order?"
full story
blogosphere
Suicidal Juveniles
10-8 socal: It is my experience that, for the most part, we juvenile corrections officers offer more in the way of actual "care" than the majority of our kids get at home.
full thread
featured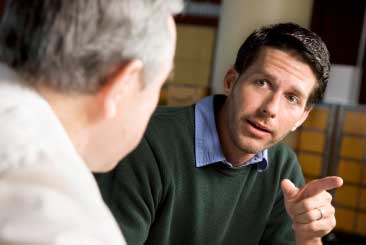 Mentors and Tormentors: A survey
By Joe Bouchard
A few years ago, I presented "We don't have to like each other. We just have to work together." in Nashville at IACTP's 21st Annual Trainers' Conference. That long-titled program is essentially about recognizing and repairing staff division.
full story
ahead
April: Women in Corrections – Profiling successful women practitioners and focusing on issues they face
featured job
Deputy Warden – Wisconsin Department of Corrections
The Department of Corrections is seeking well-qualified candidates to fill our Deputy Warden positions. Current vacancies are at Kettle Moraine Correctional Institution (Plymouth), Milwaukee Secure Detention Facility (Milwaukee), Jackson Correctional Institution (Black River Falls) and Redgranite Correctional Institution (Red Granite).
full job posting
biz news
quote of the week
" It is in justice that the ordering of society is centered. "
- Aristotle