Become a fan of Corrections.com on Facebook!
Tell It Like It Is

Having the Mr. Rogers Syndrome
by Tracy E. Barnhart
My training related articles are geared toward officer survival issues and providing the knowledge that officers usually find out about only after the pre-disciplinary hearing. I in no way want you to be soft and timid on your post. I want you to be confident and knowledgeable in how, when and why you utilize force.
full story
blogosphere
New To Adults
Mick: You will most likely find that you have to deal with less attitude from the adults as well.
full thread
featured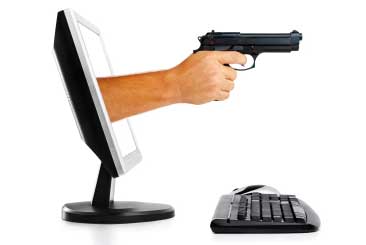 "Net - Banging"
By Vinko Kucinic, Security Threat Group Investigation, Ohio Department of Rehabilitation and Correction
A 2009 National Gang Threat Assessment conducted by the NGIC- National Gang Intelligence Center and NDIC- National Drug Intelligence revealed that approximately 1 million gang members belonging to more than 20,000 gangs were criminally active within all 50 states.
full story
ahead
April: Women in Corrections – Profiling successful women practitioners and focusing on issues they face
featured job
Physician - Mississippi - Wexford Health Sources
The Site Physician is responsible for direct patient care and practices medicine at specified Wexford medical practice site(s) promoting and providing high-quality medical care.
full job posting
biz news
quote of the week
"The mind, once expanded to the dimensions of larger ideas, never returns to its original size."
- Oliver Wendell Holmes