Become a fan of Corrections.com on Facebook!
blogosphere
Opinions on self defense in Corrections
FOPvp1az2rsk: Use what the inmates are learning, MMA.
full thread
featured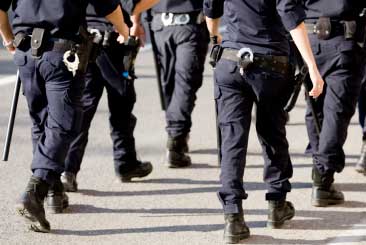 What is "Paramilitary"?
By Marvin Preston
If you work in Corrections for any amount of time, you will hear our service being described or labeled "paramilitary" at one time or another. Being a retired military service member, I always take notice whenever I hear that term.
full story
ahead
May: Education & Training - What's new, conference coverage
featured job
Deputy Executive Director for Resident Daily Life – Illinois – Cook County Juvenile Temporary Detention Center
Under the direction of the Executive Director, the Deputy Executive Director position is responsible for formulating, organizing and directing the overall functions of the JTDC's ten operating Centers. The Deputy Executive Director will manage approximately ten (10) Team Leaders, thirty (30) Assistant Team Leaders and approximately three-hundred (300) direct care staff.
full job posting
biz news
quote of the week
"All life is an experiment. The more experiments you make the better. "
- Ralph Waldo Emerson