Become a fan of Corrections.com on Facebook!
blogosphere
Pay for experience
Sgt_Davo: Like other professions we should pay depending on qualifications not time in that particular agency. What do you all think, sound off, tell me if I am off base or if you have had similar experiences.
full thread
featured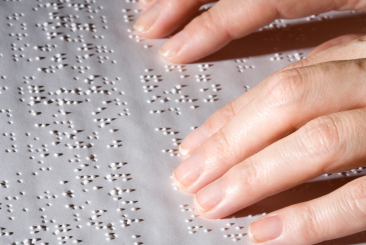 Nevada's Southern Desert Correctional Center Braille Program
By Kim Petersen, Nevada DOC, Educational Consultant
Somewhere in Las Vegas, a first-grader is learning to read, grandma is searching for the nearest gym, and a teenager is reviewing human resource policies of his new employer. What's shared by all three is they're doing it across their fingertips -- reading Braille.
full story
ahead
featured job
Director of Residential Services – Texas – Austin Children's Shelter
The Director of Residential Services will administer the day-to-day operations of a 78 bed, 24x7x365 residential facility. Responsibilities include directly managing campus operations staff during weekend and evening hours, managing all campus operations staff vacancies, and instructing employees in proper methods and procedures to use when working with clients. It is critical that this person drive compliance with local, state and federal regulations. Full-time or part-time opportunity available.
full job posting
events
biz news
quote of the week
"Men's natures are alike, it is their habits that carry them far apart. "
- Confucius