Become a fan of Corrections.com on Facebook!
blogosphere
Personal Phone calls?
OCCD: Personal phone calls are fine until/unless they compromise security.
full thread
featured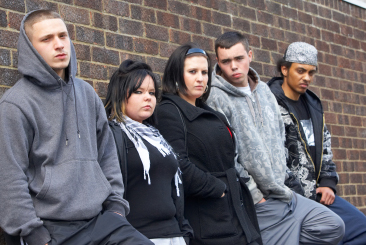 The Appeal of Gangs
By James Alan Fox, Lipman Family Professor of Criminology, Law and Public Policy, Northeastern University
Whatever the signs that youngsters have become gang wannabes or initiates, it hardly takes a rocket scientist--or a research criminologist--to recognize that there are increasing numbers of wayward and poorly-supervised youngsters with guns in their hands and gangs in their plans.
full story
ahead
featured job
Therapist Supervisor – Virginia – Virginia Department of Juvenile Justice
The Virginia Department of Juvenile Justice is seeking a qualified candidate to perform a combination of duties at the Culpeper Juvenile Correctional Center under the supervision of the Behavioral Services Unit Treatment Director at the facility.
full job posting
events
biz news
quote of the week
"To thine own self be true, and it must follow, as the night the day, thou canst not then be false to any man. "
- William Shakespeare