Become a fan of Corrections.com on Facebook!
Tell It Like It Is

What Makes a Warrior?
by Tracy E. Barnhart
I have written many training articles and trained many individuals who I hope never need the tactics and strategies that I have shown. I often wonder while pondering and reminiscing of old times hoping that I told each student everything that I knew or have shown them the details of the tactics necessary to subdue the resisting individual.
full story
blogosphere
New Treatment Staff- advice?
Turnkey: DO NOT use short cuts which will develop into bad habits.
full thread
featured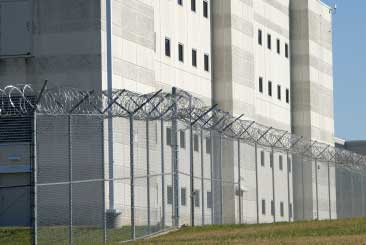 Practical Perspectives: Realizing Profound Change requires Collaboration
By Major Clifford G. Tebbitt, Jail Administrator, Scott County Sheriff's Office
The genesis of any plan for change that is intended wide scale transformation within your jail operation would be best advised by embracing a collaborative effort. A collaboration that folds any and all possible stakeholders within the community that change is intended and/or desired.
full story
ahead
featured job
Corrections Institutional Supervisor – Minnesota – Hennepin County
We are seeking candidates who share our Mission: Community Safety, Community Restoration, and Offender Change. The Department of Community Corrections and Rehabilitation envisions a safe environment where children and adults are responsible, law-abiding and add value to our community; and communities demonstrate the capacity for reconciliation, encouragement and the full incorporation of all our people.
full job posting
events
biz news
quote of the week
"To think is easy. To act is hard. But the hardest thing in the world is to act in accordance with your thinking."
- Johann von Goethe