Become a fan of Corrections.com on Facebook!
blogosphere
Crisis Management
FordSVT: What are the Contingency Plans in the event of riot / major disturbance at your Facilities??
full thread
featured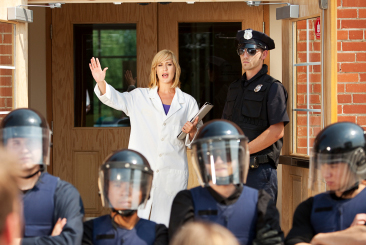 What I Learned As A New Medical Director
By Spencer J. Epps, MD, MBA
The role of Medical Director of a Department of Correction can be a rewarding experience, with unique opportunities for professional and personal development. It can also present unanticipated, frequent setbacks, and moments of profound discouragement.
full story
ahead
featured job
Chaplain – Nation Wide – Department of Justice – FBOP
Provides a full pastoral ministry to inmates of all faith groups which includes opportunities for their public and private worship on Sundays and other such holy days as are appropriate within each faith group.
full job posting
events
biz news
quote of the week
"Things which matter most must never be at the mercy of things which matter least."
- Goethe