Become a fan of Corrections.com on Facebook!
blogosphere
Is ethics missing from training programs?
Sniper7310: I guess it just shows that either you have your own ethics or you dont.
full thread
featured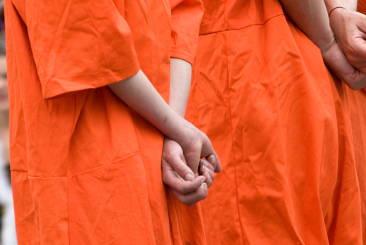 Chronic Medical Diseases Among Jail and Prison Inmates
By Ingrid A. Bingswanger, MD, MPH
Jail and prison inmates are known to have a higher burden of infectious diseases, substance use disorders and psychiatric illness than the general, non-institutionalized population, but do they also have a higher burden of other chronic medical conditions, such as hypertension, diabetes, and asthma?
full story
ahead
featured job
Nurse Practitioner – West Virginia – Mt. Olive Correctional Complex
An advanced registered nurse practitioner or physician assistant licensed in the state of West Virginia. Responsible and accountable for evaluating and treating inmates upon referral and acts as a consultant to the nursing staff. This is a Full - Time, 40 hours/week position at Mt. Olive Correctional Complex, located in Mt. Olive, WV.
full job posting
events
biz news
quote of the week
"Energy and persistence conquer all things"
- Benjamin Franklin