Become a fan of Corrections.com on Facebook!

27 year veteran of Fairfax County (Va), a former police officer and an officer in the U.S. Secret Service, Lt. Gary F. Cornelius is keeping it real with a balanced look (ups and downs) inside the American Jail. What's it really like inside? A frank forum on jail operations and the people who live and work there. Take a tour with Gary...http://www.corrections.com/gary_cornelius
blogosphere
Inmates and disposable razors
jmonta: We are having an issue with disposable razors. The inmates are altering the razor and removing the blade, we are looking for a cost effective solution or some suggestions to correct this problem.
full thread
featured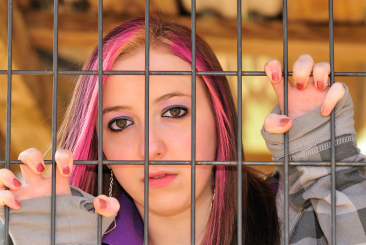 Incarcerated Kids Drugged with Antipsychotics
By Evelyn Pringle
On Oct. 1, 2010, John Kelly reported on an investigation by Youth Today that found atypical antipsychotics were prescribed to many incarcerated youths in juvenile facilities in the US without a diagnosis of schizophrenia or bipolar disorder, the only FDA-approved indications for use with juveniles.
full story
ahead
featured job
Part-Time Nurse Practitioner – Florida – Manatee County Juvenile Justice Center
NaphCare is looking for a part-time Nurse Practitioner or Physician Assistant to join us in bringing on an exciting new contract at the Manatee County Juvenile Justice Center in Bradenton, Florida. Qualified candidates must have current FL NP/PA license, CPR and a desire to provide quality health care to incarcerated youth.
full job posting
events
biz news
quote of the week
"The greatest glory in living lies not in never falling, but in rising every time we fall."
- Nelson Mandela