Become a fan of Corrections.com on Facebook!
The Three C's (Computers, Crime and Corrections)

State Wiretap Laws: The Title III Gorilla in Correctional Computer Monitoring?
Community corrections agencies are increasing being asked to manage cyber-risk. So how does wiretap laws pertain to community corrections computer monitoring? Lets see!
full story
blogosphere
Mandated overtime?
Illinois Won...:Let's face it...everybody...McDonalds, WalMart, and the State of Illinois, Department of Corrections, is understaffed.
full thread
featured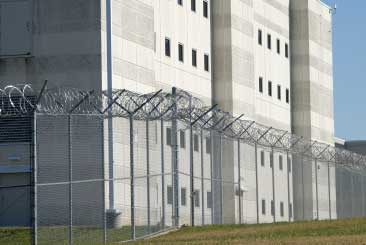 Practical Perspectives: Thoughts on Leadership and Subordinate Development (Part II of II)
By Major Clifford G. Tebbitt, Jail Administrator, Scott County Sheriff's Office
So how do we as leaders in local corrections, as jail administrators, develop subordinate leaders? Where do we find information and material that clearly defines the way? How does one judge subordinate leadership development success?
full story
ahead
featured job
Deputy Director II-Correctional Health – California – San Joaquin County Health Care Services
San Joaquin County Health Care Services is recruiting for a Deputy Director II to manage and administer the Correctional Health Facility located at the San Joaquin County jail. The Deputy Director II is a senior management exempt position that serves as a department head of Correctional Health Services. The position reports to the Director of Health Care Services and ensures that staff provide mandated health care-medical, psychiatric, dental and pharmaceutical- to inmates and wards of the county's adult and juvenile detention facilities.
full job posting
events
biz news
quote of the week
"Not everything that is faced can be changed, but nothing can be changed until it is faced."
- James Baldwin