blogosphere
Just asking.....
Mudflap: I'm here for the same reason you are... to learn.
full thread
featured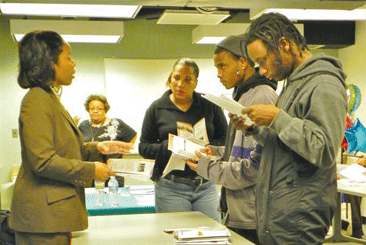 The Struggle for Employment
By Alice Ollstein
Study after study shows that stable employment drastically reduces recidivism, yet barely 50 percent of those on parole or probation in DC have found work. With housing prices climbing and jobs and training scarce, ex-offenders in DC face an uphill battle to re-enter society and support their families.
full story


ahead
featured job
Corrections Division Manager – Hennepin County – Minnesota
We are seeking candidates who share our Mission: Community Safety, Community Restoration, and offender change. The Department of Community Corrections (DOCCR) is seeking a Juvenile Probation Manager to lead and manage the Juvenile Probation division. Juvenile Probation engages with the community and juvenile justice partners to promote community safety, community restoration, and offender change through proven interventions.
full job posting
events
biz news
quote of the week
"Just go out there and do what you've got to do."
- Martina Navratilova