blogosphere
Need to measure success of offender programs?
Neal: Absolutely no connection has been found linking lower offender revidivism to greater frequency of contact with a probation offficer/agent. What has been found effective in lowering recidivism rates in study after study is the quality of that contact and how well it addresses the offender's underlying causal factors.
full thread
featured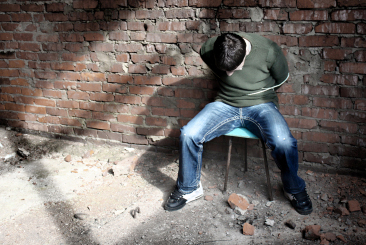 Hostage Negotiations and Terrorism Part Two
By William Sturgeon
It is becoming more obvious that once the terrorists have penetrated the perimeter – they have no intentions of coming back out. Their goal is to die and kill as many innocent people as they can before their own deaths occur. While some people may think the above statement is harsh, I would argue that it is today's reality.
full story


ahead
featured job
Assistant Medical Director - Part-time - Columbus, Ohio - State of Ohio
The position is part-time and headquartered in Columbus, Ohio. The Assistant Medical Director will work under the direction of the Medical Director to provide clinical oversight of institutional medical & physician services. Makes regular visits to all DRC institutions, providing guidance to institutional physicians, administrators & other medical staff. Monitors inpatient & outpatient medical care provided by OSU Medical Center, local hospitals & specialists. Conducts peer reviews. Monitors prescribing & referral practices & utilization issues. DEA fee waived if you prescribe controlled substances only for government entities. Malpractice insurance provided.
full job posting
events
biz news
quote of the week
"It's not that I'm so smart, it's just that I stay with problems longer. "
- Albert Einstein