blogosphere
Emergency Tower Evac.
CqCasting: My co-workers and I have had this discussion going around for several years with our Administration. To this day the scenario remains UN-resolved.
full thread
featured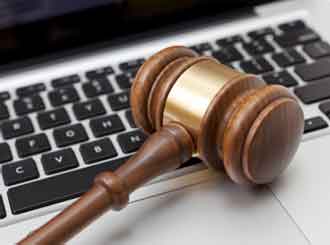 Is Flash Justice the Solution to Flash Riots?
By Art Bowker, Cybercrime Specialist
In the states we pride ourselves on individualized justice. What do we do with 75 offenders who meet via a social media to shoplift $700 from a local store?
full story


ahead
featured job
Safety Consultant III - Oklahoma Department of Corrections – Mabel Bassett Correctional Center, McLoud, Oklahoma
The Oklahoma Department of Corrections is seeking qualified applicants for the full-time position of Safety Consultant, Level III, at the Mabel Bassett Correctional Center in McLoud, Oklahoma. Education and Experience requirements at this level consist of a bachelor's degree in geology, safety, engineering or a closely related field; or an equivalent combination of education and experience, substituting one year of experience in industrial relations, safety, safety inspection, safety education, engineering or risk management for each year of the required education; plus three years of qualifying experience. To make application for this position, please click on the link provided below.
full job posting
events
biz news
quote of the week
"Life must be lived as play."
- Plato