blogosphere
Taser in a juvenile correctional facility?
jmonta: Does your agency have a policy about the use of Tasers in a juvenile facility?
full thread
featured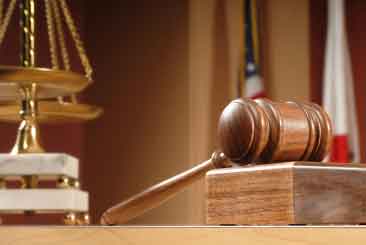 The Main Areas of Inmate Litigation in the 21st Century
By Gerard J. Horgan , Superintendent, Suffolk County House of Correction MA
The threat of possible litigation is a concern for all corrections professionals. The inmates committed to our custody often know the statutes and regulations as well if not better than the Officers supervising them, the Nurses providing medical care for them and the Program Staff providing them with services.
full story


ahead
featured job
Corrections Officer (entry level) – Wilkinson County Correctional Facility – Mississippi
The Correctional Officer performs routine duties in accordance with established policies, regulations and procedures to maintain order and provide for the security, care and direct supervision of inmates/residents in housing units, at meals, during recreation, on work assignments and during all other phases of activity in a correctional facility. May employ weapons or force to maintain discipline and order. Must be able to work any post assignment on any shift.
full job posting
events
biz news
quote of the week
"Education is the key to unlock the golden door of freedom."
- George Washington Carver