blogosphere
Jail use of force - pretrial vs sentenced
>>

what's your opinion?
SJ: I'm looking for any agency (sheriff's dept) that has a different use of force policy that's different from road patrol. If you have a UOF policy for pretrial detainees and another for sentenced inmates, I'd love to see the wording used. We're going to a constitutionally based for the dept. and we are investigating the 8th and 14th ammendments for jail policies. Can anyone help me????
full thread
featured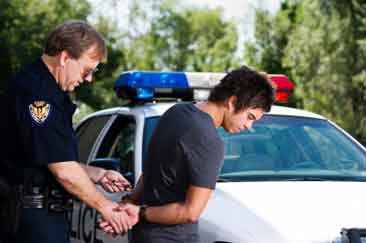 Principles of Recidivism Reduction
By National Reentry Resource Center
In recent years, criminal justice and social science researchers have identified specific principles that are proven effective in reducing recidivism. When implemented correctly and consistently, the principles of Risk, Need, and Responsivity will help to decrease the likelihood that an individual will reoffend.1 These principles, based on decades of study, help policymakers and practitioners make informed decisions on how to use their resources to improve outcomes for a population that is often served by the criminal justice, behavioral health, and other social service systems... full story

Also this week:

ahead
featured job
Sex Offender Therapist – Montana State Prison – Montana
Duties include professional psychological testing, counseling groups, conducting sex offender programming therapy sessions, interviewing inmates for psychosexual evaluation and recommendation purposes, emergency evaluations and management, psycho diagnosis, case management, working with Case Managers and contracted professionals, psychological consultation to the institution.
full job posting
events
biz news
quote of the week
"Determine that the thing can and shall be done, and then we will find the way"
- Abraham Lincoln