blogosphere
Jail use of force - pretrial vs sentenced
>>

what's your opinion?
SJ: I'm looking for any agency (sheriff's dept) that has a different use of force policy that's different from road patrol. If you have a UOF policy for pretrial detainees and another for sentenced inmates, I'd love to see the wording used. We're going to a constitutionally based for the dept. and we are investigating the 8th and 14th ammendments for jail policies. Can anyone help me????
full thread
featured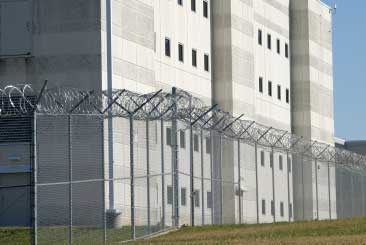 Practical Perspective: An Action Plan to Achieve Inmate Programming Outcome Measures and Greater Accountability
By Major Clifford G. Tebbitt, Jail Administrator, Scott County Sheriff's Office
To facilitate the construct of an action plan, Yukl and Lepsinger (2004) outlines six actionable steps for the planning necessary to advance an inmate programming accountability systemic objectives. Research conducted a number of years ago, but still very valid today regarding what is understood about the flow of change has been very useful in planning organization development interventions and in working with managers to explain and plan for the various challenges that can be expected in implementing change (Kyle, 1993). The kind of "systems encompassing thinking" Yukl and Lepsinger recommend within their action-planning model is key to resolving a noted Acme County problem... full story

Also this week:

ahead
featured job
Corrections Officer/ Lateral – Sunnyside Police Department – Washington
City of Sunnyside is currently hiring 1-3 temporary full time positions with the possibility of becoming regular full time employment.
Job Description: Under the direction of an assigned Communication/Corrections Sergeant to perform all activities in the receiving, booking, custody, transport and care of inmates in the City Jail in accordance with the established policies and procedures.
full job posting
events
biz news
quote of the week
"It's better to burn out than to fade away."
- Alexander the Great