blogosphere
Losing control
>>

what's your opinion?
SJ: I think it is a problem nationwide. It seems the administrations are so afraid of being sued that inmates get away from being held accountable. Look at the rise in staff assaults nationwide. The administrations keep trying to baby these inmates, and the only thing that happens is that the inmates learn how to play the system. Too many bleeding hearts in power believe the inmates are the victims.
full thread
featured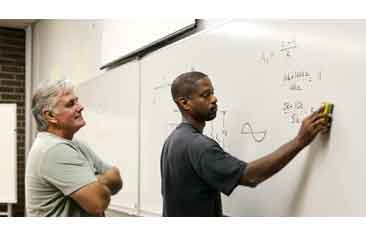 Good Programming is Good Corrections
By Gerard J. Horgan , Superintendent, Suffolk County House of Correction MA
In the American criminal justice system, there are four ways that we react to and hopefully diminish crime. Incapacitation takes career criminals off of the streets. Retribution looks to make the victims whole and ensure that the punishment fits the crime. Deterrence is designed to make would be criminals weigh out whether a crime's rewards is worth the potential punishment. The last reason, Rehabilitation, focuses on the offenders, and attempts to reduce the recidivism rate. full story

Also this week:

ahead
featured job
Jail Support Services Manager – Ada County Sheriff's Office – Idaho
Plans, manages, and evaluates the support services of the Sheriff's Office Jail to include the kitchen, warehouse/supply operations, and laundry operations. Evaluates personnel and equipment needs and monitors budget; creates relationships with local businesses, law enforcement and other governmental entities; and performs related work as required. This position is located in the Ada County Sheriff's Office, Jail and Court Services Bureau.
full job posting
events
biz news
quote of the week
"Learn from yesterday, live for today, hope for tomorrow. The important thing is to not stop questioning.."
- Albert Einstein