blogosphere
Starting Career in Corrections
>>

what's your opinion?
SJ: I just went for an interview in Virginia to be a correction officer and after the interview my finger prints were taken for background check and i was told it may take up to 3 or 4 weeks before they will call me.Please can any one tell me why it takes that long and what will be the next step after that?
full thread
featured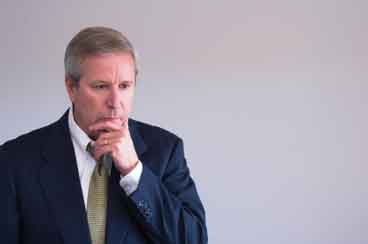 The Case for Organizational Leadership Education in Corrections
By A. Allen-Jones, MPA - PHD Candiate in Organizational Leadership
Recently, I engaged in a discussion with a fellow officer who talked about how much he disliked his job. I listen as he described his workplace environment, and gave vivid details of things that were in his words, "just plain wrong". More than feeling sympathy for him, I began to feel dismayed over what seems to be a continued disregard for a serious inclusion of Organizational Leadership Certification for Corrections Administrators.

The importance of establishing and maintaining a healthy work environment should be what all administrators desire and work toward. Yet, comments, stories, and conversations, like that previously described, support a drive to work on administrators and line staff rapport. full story

Also this week:

ahead
featured job
Medic – Hays County TX Sheriff's Office
Under direct supervision, the medic provides quality and continuity of care to inmates in the jail by serving as an extension of the jail's contract physicians in assessing and treating the inmates. The Medic must also perform a variety of public health functions and assessments for Hays County inmates. The work involves execution of specific procedures and treating a variety of public health problems, questions, or situations in conformance with established policy. The Medic meets with inmates at the infirmary in the jail to determine their general needs. This position affects the physical well being of patients.
full job posting
events
biz news
quote of the week
"Fear is a part of everything you do ... You have to take great risks to get big rewards."
- Greg Louganis