blogosphere
Cell extraction
>>

what's your opinion?
SJ: The device I believe you are speaking of is called the X-10 Barricade Removal Device (BRD) used by the California Department of Corrections. It is basically a battering ram with an attached OC MK46 sized canister. Jam it in, pull the lever and it instantly dumps the canister into the cell via the holes drilled in the business end.
full thread
featured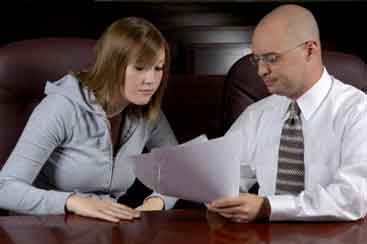 OJJDP: $2 Million To Support Juvenile Justice Reform
By Office of Juvenile Justice and Delinquency Prevention

In a new private-public partnership, OJJDP and the John D. and Catherine T. MacArthur Foundation are jointly providing $2 million to support innovative and effective reforms in treatment and services for youth involved in the juvenile justice and child welfare systems.

"We need to do what's right for America's children," said Melodee Hanes, Acting Administrator of OJJDP. "This partnership supports state and community efforts to protect youth from harm, hold them accountable for their actions, provide for rehabilitation, and improve public safety. In this tight economy, creatively partnering with a private organization such as MacArthur maximizes reform, while stretching limited public dollars." full story

Also this week:

ahead
featured degree
Advocate for Social Change by Earning an MSW
If you already work in social services or are considering this field as a career, you owe it to yourself to maximize your educational opportunities and potential earning power with a Master of Social Work degree. According to the National Association of Social Workers Salary Survey, those with an MSW degree can earn $15,000 more than their colleagues with only a bachelor's degree.

The MSW@USC offers the same great education online that students receive on-campus taught by faculty who are the best in their fields.
Once you complete your degree, you can look forward to a variety of career opportunities in child welfare, mental health, military settings and much more - including starting your own practice!


Click here to learn more about the MSW@USC:

We look forward to welcoming you to the Trojan Family!
Sincerely,

Julian Farmer
Director of Virtual Academic Center Recruiting
University of Southern California School of Social Work
877.700.4679
featured job
Nurse Practitioner – Corizon - Missouri Department of Corrections
Corizon provider of health services for the Missouri Department of Corrections has an excellent opportunity available for a Nurse Practitioner at correctional facilities in central Missouri. 32 to 40hrs per week available, facilities located in Tipton, Fulton, Moberly and Jefferson City. Prefer experience providing primary care in acute and chronic healthcare settings

Find satisfaction, variety and autonomy in correctional healthcare, and work as part of a multi-disciplinary team of dedicated healthcare professionals.

No on-call! No weekends! Excellent pay!
full job posting
events
biz news
quote of the week

"Vitality shows not only in the ability to persist, but in the ability to start over"
- F. Scott Fitzgerald