blogosphere
Postcard-only mail policy
>>

what's your opinion?
Gang Intelligence Analysis:
I'm assisting in a research project regarding local, State, and Federal correctional agencies that have successfully implemented postcard-only mail policies. I would like to throw the topic out to your audience for feedback. Thank you.
full thread
featured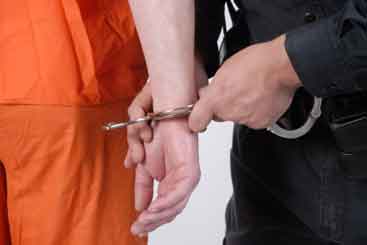 So you want to be a Correctional Officer?
By Carl ToersBijns, Deputy Warden of Administration & Operations (Retired)

One must be serious to consider corrections as a job or profession. If you are seriously thinking of becoming one, stay in shape, learn to communicate effectively, address cultural diversity and sensitivity concerns with an open mind and learn how to perform contributional skills, attributional thinking and most of all, critical thinking skills. I tell them this job consists of many forms of profiling to learn who you are dealing with and how to better understand them. Focusing on working smart and not hard, it is easier to do your scheduled duty rounds using your mind rather than muscle all the time. full story

Also this week:

ahead
featured degree
Advocate for Social Change by Earning an MSW
If you already work in social services or are considering this field as a career, you owe it to yourself to maximize your educational opportunities and potential earning power with a Master of Social Work degree. According to the National Association of Social Workers Salary Survey, those with an MSW degree can earn $15,000 more than their colleagues with only a bachelor's degree.

The MSW@USC offers the same great education online that students receive on-campus taught by faculty who are the best in their fields.
Once you complete your degree, you can look forward to a variety of career opportunities in child welfare, mental health, military settings and much more - including starting your own practice!


Click here to learn more about the MSW@USC:

We look forward to welcoming you to the Trojan Family!
Sincerely,

Julian Farmer
Director of Virtual Academic Center Recruiting
University of Southern California School of Social Work
877.700.4679
featured job
Nurse Practitioner – Ouachita River Correctional Unit-SNU in Malvern, AR
Are you tired of the same routine? Have exceedingly difficult work pressures with little appreciation dampened your career satisfaction? At Corizon, we value our Nurse Practitioners and understand the critical role they play in providing quality healthcare services.

We have an exceptional Full Time, Monday-Friday, Clinic Hours, opportunity at the NEWLY OPENED Ouachita River Correctional Unit-SNU in Malvern, AR.
full job posting
events
biz news
quote of the week

"The quality of a person's life is in direct proportion to their commitment to excellence."
- Vince Lombardi