blogosphere
I'm Here for the Money..
>>

what's your opinion?
jamestown0509:
Have you ever heard a fellow officer say, "I'm here for the money." I have and it took me back for a few minutes after I repeated his statement back to him and he said that the reason he stayed as a correction officer was money, nothing else. Putting his time in. If you are a career officer what chilling effect does this type of officer put on you as a professional? Do you want to be the next shift officer that replaces this CO who is there for the money and nothing else? What kind of attitude does he have toward his job, probably nonchalant, careless and negligent.
full thread
featured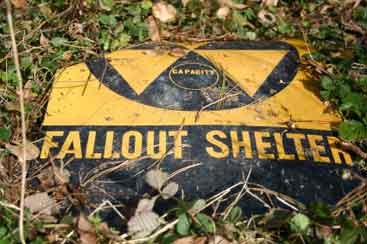 There's Hope Even for Sex Offenders
By Chris Dornin, Retired Statehouse reporter

The war on sex offenders makes sense only within a large historical context. My generation grew up practicing air raid drills in classrooms where the teachers made us crawl under our desks in case the real thing took out Cleveland or Buffalo. Neighbors were stocking their bomb shelters with canned goods and ammunition. We lived through the Cuban Missile crisis unsure if hour by hour the human race would survive.

There was a doomsday pressure on everyone. Sen. Joseph McCarthy tapped into it to wield as much power as President Eisenhower for a brief time. His aggressive Senate hearings on Un-American activities blackballed dozens of alleged communists in labor unions and Hollywood. Even a Pulitzer Prize winner like Arthur Miller fell into temporary disgrace. full story

Also this week:

ahead
featured degree
Earn Your Master's Degree with a Concentration in Corrections
Build a stronger career, create new opportunities, and advance your knowledge of the Corrections by earning your Master of Science in Criminal Justice online from the University of Cincinnati, one of the Top 3 Criminal Justice Schools in the Nation. The Corrections and Offender Rehabilitation concentration is ideal for individuals looking to start or enhance their career in corrections and make a positive change in the lives of convicted men and women and adjudicated juveniles. Download your free brochure from UC.
featured job
Deputy Chief of Programs and Services – Maryland - Montgomery County Dept. of Correction & Rehabilitation
Experience: Five years of progressively responsible professional experience in community corrections. Education:

Graduation from an accredited college or university with a Bachelor's Degree. Equivalency: An equivalent combination of education and experience may be substituted.

In order to receive appropriate credit for experience please comprehensively addresses the following preferred criteria:
full job posting
events
biz news
quote of the week

"I can accept failure, but I can't accept not trying."
- Michael Jordan