blogosphere
Offender Movement?
>>

what's your opinion?
FedCO1044:
In our SHU we always use a 2:1 ratio on ALL inmates regardless of the situation and never pop any doors without 2 staff present and inmates being secured on the range. For maximum security inmates our movement will always be 2 staff and 1 LT. per inmate and all are restrained behind the back with one hand on the cuffed wrist and one on the elbow of the inmate. All outside escorts same ratio 2:1 but inmates will always be secured ankle chains and black box w/ waist chain. Stay safe! ...
full thread
featured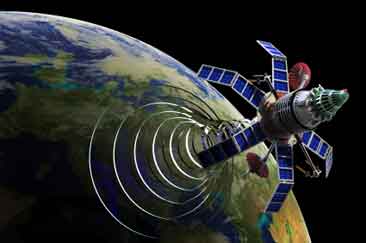 GPS Tracking of Criminal Offenders in Washington, D.C.
By Leonard A. Sipes, Jr., Senior Public Affairs Specialist/Social Media Manager Court Services and Offender Supervision Agency

In Washington, D.C. offenders on community supervision—probation, parole, or supervised release—face an impediment to criminal activity and non-compliance: GPS tracking, which monitors the individual's whereabouts 24 hours per day.

This article summarizes the effort in the nation's capital and offers a brief overview of national GPS research. The Court Services and Offender Supervision Agency (CSOSA), the federal agency that supervises D.C. Superior Court sentenced offenders in the nation's capital, has been using GPS since April 2003. About 600 offenders are currently in the program. The numbers will change to respond to new initiatives or requests from law enforcement partners. full story

Also this week:

ahead
featured degree - Master of Social Work
Advocate for Social Change by Earning an MSW
If you already work in social services or are considering this field as a career, you owe it to yourself to maximize your educational opportunities and potential earning power with a Master of Social Work degree. According to the National Association of Social Workers Salary Survey, those with an MSW degree can earn $15,000 more than their colleagues with only a bachelor's degree.

The MSW@USC offers the same great education online that students receive on-campus taught by faculty who are the best in their fields.
Once you complete your degree, you can look forward to a variety of career opportunities in child welfare, mental health, military settings and much more - including starting your own practice!


Click here to learn more about the MSW@USC:

We look forward to welcoming you to the Trojan Family!
Sincerely,

Julian Farmer
Director of Virtual Academic Center Recruiting
University of Southern California School of Social Work
877.700.4679
featured job
Correctional Major – Wyoming Medium Correctional Institution - Wyoming
The Wyoming Department of Corrections is committed to public safety and high correctional standards as well as a safe, supportive working environment for our employees. We provide for the safety of Wyoming families and individuals by effectively managing offenders in prison and in the community. This position provides supervision to all subordinate POST-Certified staff and assures that duties are carried out in compliance with policy and procedures and the safety and security of the institution is maintained.
full job posting
events
biz news
quote of the week

"The desire to win is born in most of us. The will to win is a matter of training. The manner of winning is a matter of honour."
- Margaret Thatcher