blogosphere
Lethal injection cruel and unusual?
>>

what's your opinion?
jamestown0509:
What purpose is served by keeping a convicted murderer on death row for 20 years fighting the inevitable? If the US Supreme Court allows the death penalty (especially for killing police and correction officers) then let's do it. As they say in Texas, "if you kill us, we kill you."
full thread
featured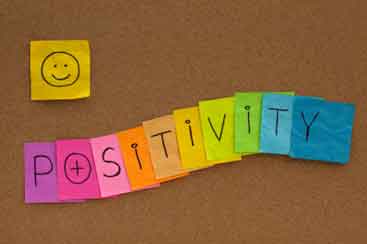 Corrections – Good Days or Bad Days, Work with Positivity ~
By Carl ToersBijns, Deputy Warden of Administration & Operations (Retired)

One of the worst days I ever experienced as a correctional officer was a day when the shift we lost its best shift supervisor ever. Not thinking about its impact, I made public statements that criticized the change in leadership and did this while I was at the bottom of my patience, temper and morale.

I quickly learned I shouldn't say things out loud when I am down and frustrated and although I feel I should say or do something, it was not smart to make statements in public especially when they are tied to emotions and job frustrations. full story

Also this week:

ahead
featured degree
Earn Your Master's Degree with a Concentration in Corrections
Build a stronger career, create new opportunities, and advance your knowledge of the Corrections by earning your Master of Science in Criminal Justice online from the University of Cincinnati, one of the Top 3 Criminal Justice Schools in the Nation. The Corrections and Offender Rehabilitation concentration is ideal for individuals looking to start or enhance their career in corrections and make a positive change in the lives of convicted men and women and adjudicated juveniles. Download your free brochure from UC.
featured job
Sheriff's/Contables Deputy I – Dallas County - Texas
DALLAS COUNTY** ENTRY-LEVEL LAW ENFORCEMENT TESTING** WRITTEN EXAM ANNOUNCEMENT** DEPUTY SHERIFF AND DEPUTY CONSTABLE POSITIONS**

This announcement serves as notification of registration for the Deputy Sheriff and Deputy Constable's entry-level law enforcement exam. In order to qualify and sit for the written examination, candidates must (1) complete an online application via Dallas County's iRecruitment System, (2) meet the minimum qualifications, and (3) register at the following location only. Note: Candidates who do not complete an online application or register in person will not be eligible to take the written examination. Special consideration will be given to candidates who live outside the Dallas/Ft. Worth metroplex area.
full job posting
events
biz news
quote of the week

"It's a dream until you write it down, and then its a goal"
- Anonymous