blogosphere
Medication administration in small jails
>>

what's your opinion?
Cranium:
Our system has been revised once again, hopefully for the better. As officers, we are now dispensing the medications straight from the bottles, following the perscribed dosage. This has eliminated some of the issues we have had as far as the blister packs being shorted certain medications and not knowing which medication was missing. So far, so good. It is a little slow, but it minimizes the stress of not knowing which medications you were possibly signing for that were missing.
full thread
featured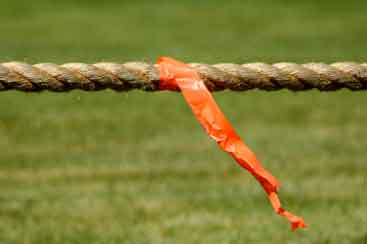 Corrections Mentality: Here for Punishment or as Punishment?
By Andrew Nolen, Officer, MSCJ/FP

In my first article "Compassion Fatigue and Corrections Officers" I explored the realm of stress that Corrections Officers face each day while explaining a fundamental reasoning behind such stress. In this job burnout was identified with two major factors incorporating the foundations causing burnout: Role Conflict (the officer finds themselves at odds with their basic job description and the actual job completed) and Role Ambiguity (the officer finds that the organization they are in make extreme changes with no understanding or explanation for the role change). full story

Also this week:

ahead
featured degree
Earn Your Master's Degree with a Concentration in Corrections
Build a stronger career, create new opportunities, and advance your knowledge of the Corrections by earning your Master of Science in Criminal Justice online from the University of Cincinnati, one of the Top 3 Criminal Justice Schools in the Nation. The Corrections and Offender Rehabilitation concentration is ideal for individuals looking to start or enhance their career in corrections and make a positive change in the lives of convicted men and women and adjudicated juveniles. Download your free brochure from UC.
featured job
Program Director – Spectrum Health Systems - Mark Luttrell Correctional Complex (MLCC) in Memphis Tennessee
The Program Director provides clinical and operational supervision of the Therapeutic Community Treatment Program. This position works closely with Tennessee Department of Correction personnel, other institutional vendors, and off-site Spectrum. Provides staff supervision and training. Develops program scheduling in coordination with TDOC administration. Demonstrates the ability to prioritize tasks and responsibilities and complete duties in the allotted time. Prepares weekly staff and program schedules. Ensures program adherence to TDOC policies, procedures and security requirements. Audits program for contract compliance on a regular basis. Conducts intakes, assessments and testing of assigned inmates. Ensures offender adequately completes Transition Accountability Plan (continuing care/relapse prevention plan). Serves as role-model/mentor for offenders while maintaining professional boundaries.
full job posting
events
biz news
quote of the week

"Don't worry about avoiding temptation ... As you grow older, it will avoid you. "
- Winston Churchill