blogosphere
12 Hour Shifts
>>

what's your opinion?
centella:
How to manage the stress is something that we need to deal with on our daily basis. So we need to deal with this type of situation must the time in the correction world, so you have to find the way to cool down your emotions and put all your emphasis on a different way of to think. Talking about the 12 hours, I think that is good, if you look the opportunity that you have to get 3 days off (Friday, Saturday and Sunday) every other week and 2 days off in the middle of the next week (like Wednesday and Thursday) fallowing by 3 working days, this give you the chance to have a good time off, so is not bad if you want to have a weekend off with your family and the opportunity to get a complete week off, if you want to take at least a week off for any reason...
full thread
featured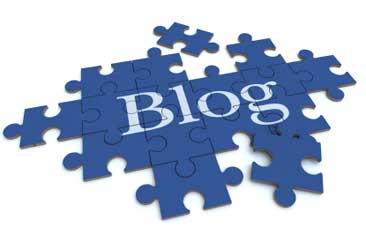 Three Intriguing Cyber-Offender Questions
By Art Bowker, Cybercrime Specialist

I get too few comments on the Three C's to gauge whether I am accomplishing anything beyond irritating a few sex offenders who follow and accordingly voice their opinion. I wish more probation and parole officers would shoot a comment now and than, even if it is to point out I am off base. I guess they are a wee bit shy to tell me I don't know what I am talking about. But anyone who runs a website or writes a blog knows there are tools out there that provide insights into what folks are thinking when they visit site and how they got there in the first place. What? You really thought when you visited a website no one knew about it? Depending upon the tools used a lot can be learned about who visits a website or for that matter a blog. But for those super paranoid, fear not. For the most part I am not privy to the glandular identification of users . The sole exception is when one posts to the blog their originating Internet Service Provider number and e-mail used is captured. full story

Also this week:

ahead
featured degree
Earn Your Master's Degree with a Concentration in Corrections
Build a stronger career, create new opportunities, and advance your knowledge of the Corrections by earning your Master of Science in Criminal Justice online from the University of Cincinnati, one of the Top 3 Criminal Justice Schools in the Nation. The Corrections and Offender Rehabilitation concentration is ideal for individuals looking to start or enhance their career in corrections and make a positive change in the lives of convicted men and women and adjudicated juveniles. Download your free brochure from UC.
featured job
End of Confinement Review Coordinator - Minnesota Department of Human Services
We are seeking a dedicated and experienced professional to work as a team member to provide assistance and guidance in the administration of the End of Confinement Review Committee (ECRC), the Special Review Board (SRB), and determining whether persons referred for admission and/or admitted to a State Operated Services (SOS) facility meet the statutory requirement for predatory offender registration and the assignment of a Community Notification Risk Level.

In addition to challenging work and the chance to serve Minnesota with a team of professional colleagues, DHS offers a comprehensive benefit package and a modern, flexible, and culturally diverse work environment in the historic state capitol district of St. Paul. Don't miss your opportunity to start a rewarding career with the Department of Human Services!

Job Description:
full job posting
events
biz news
quote of the week

"I find that the harder I work, the more luck I seem to have"
- Thomas Jefferson