Cost Effective Water Management in the Correctional Setting - FREE Webinar - Wed July 11th, 11:00am EDT
Click to Register
blogosphere
too many new officer
>>

what's your opinion?
Tanker83:
Just sad we have so many worthless co's (new and old) on top of abuse of sick, DC, and rtw. If they are legit they earned it usually the hard way.

One that blew me away recently was propping the booth doors open all shift long (with whole ranges standing in the bullpen at times) because it was so so so hard for the booth officer to hit the switch to open them each time the range officer stepped into the booth.

Laziness and complacency at its finest. full thread
featured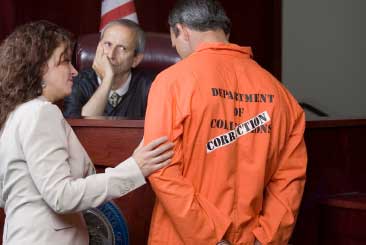 How External Factors and Stakeholders Impact Corrections
By Gerard J. Horgan,
From Officers to Administrators, corrections professionals never know what will happen on a given day when they report to the institution for work. Probably more than any other area of law enforcement, corrections is reliant on external factors which impact our industry. Regardless of what part of the country you live in and what your role is in corrections, these external stakeholders can benefit us or make our jobs even more challenging.

Police Agencies: If the local police decide to conduct a large sweep of offenders who have warrants or make mass arrests of people involved in the drug trade, our pre-trial facilities can expect a large night of intakes, many of whom may be under the influence or detoxing. full story

Also this week:

ahead
EKU Online: Your goals. Your terms.
Named one of the Top 10 Online Colleges in the Nation*, Eastern Kentucky University and EKU Online offer accredited 100% online programs:
Choose the EKU College of Justice and Safety, one of the foremost institutions in the field, which has prepared students for success for more than 40 years.

Take the same classes from the same professors as on-campus students and earn the same degree.

Study with faculty who have professional experience, as well as academic credentials.

There are multiple start dates for your convenience. Learn more.

Michelle Gorin
Marketing Specialist
Office of e-Campus Learning
Eastern Kentucky University
158 Stratton Building | Richmond, KY 40475-3102
Phone: 859-622-8407 | Fax: 859-622-7837

EKU Online| Your goals. Your terms.
featured job
Advance Practice Nurse - Oklahoma Department of Corrections
PHYSICIAN ASSISTANT/ADVANCE PRACTICE NURSE

The Oklahoma Department of Corrections is seeking applicants for Advance Practice Nurse at Oklahoma City Community Correctional Center, Oklahoma City, OK. and Oklahoma State Reformatory, Granite, OK. The state of Oklahoma offers a competitive salary and benefits package which includes health, dental, life and disability insurance, vision care, retirement plan, paid vacation, sick days and holidays and malpractice insurance coverage. For more information and a complete application packet contact:
full job posting
events
biz news
quote of the week

"He that leaveth nothing to chance will do few things ill, but he will do very few things"
- George Savile