blogosphere
Cell Phones - A business opportunity?
>>

what's your opinion?
Slim:
The story really aggravated me. Their premiss is that it is a good business opportunity for inmates to buy cell phones from officers. They can make lots of money, and help fellow inmate's make Facebook accounts to "meet girls and get them to send money", and have "precious moments to call friends and family". They totally wash over the dangers of smuggling contraband into prisons. full thread
featured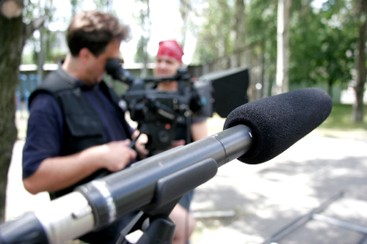 Corrections: Behind the Scenes - Roll Camera, speed and action!
By William Daly , CPM, CCE, CJM
Camera ready? Sound ready? Roll sound, roll camera, speed and action. If you ever observed films in production you would have witnessed some type of on-set cadence as the one just mentioned. Soon thereafter, the Director, usually states "cut" to indicate the film and shot are complete. What happens "behind the scenes" leading up to and after this highly choreographed scene is just a small portion of what has happened and is yet to come. The behind the scenes production that films demand, involve some significant work of support staff (sound and film crew, writers, costumes just to name a few). full story

Also this week:

ahead
featured job
Law Enforcement Technician - Snohomish County Sheriff's Office - Washington
Responsible for assisting the public and law enforcement officers in locating information and answering procedural civil and record unit questions. Enters and retrieves information in various law enforcement computer systems. Processes civil and criminal documents, licenses and forms.
full job posting
events
biz news
quote of the week

"The only thing necessary for the triumph of evil is for good men to do nothing"
- Edmund Burke