blogosphere
A Troubled Jail, Divided Staff
>>

what's your opinion?
Navarro:
I'm an officer at a facility where there is an intense amount of division among staff and deep rooted morale issues, and it's been this way for a very long time. The situation here is so grave that officers frequently trash-talk one another behind eachothers backs, to fellow officers and to inmates alike....
Here, unity and brotherhood is practically inexistent, as is safety and security. Is there any way to correct this staff's behavior, inspiring them to convert into a team that respects and cares about one another – a family? full thread
featured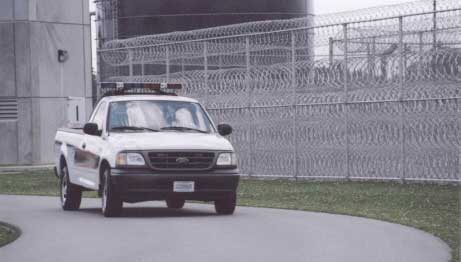 Corrections Xpression
By Lt. Stacie Mitchell
I have yet to meet a child or heard a story of a child who said they wanted to be a corrections officer when they grew up. It is not a career that has been glamorized through cinema, made people millionaires, brought anyone great fame or even mediocre gratitude. Yet, each day, thousands upon thousands of us don our gear to spend a day with individuals who have often been labeled as the dregs of the community. Corrections is a challenging career choice. For many, the obstacles are often overwhelming and lead to significant employee turnover rates. Low wages, non-traditional and extensive work hours, heightened potential for physical assaults, routine verbal confrontations and mental strain are just a few of the issues that contribute to the extensive list of challenges that identify this as a less than desirable career field. full story

Also this week:

ahead
featured job
DEPUTY CONSTABLE (EXAMINATION) - Dallas County - Texas
Dallas County Constable Offices are currently accepting applications for the Deputy Constable entry-level written examination.

Performs licensed peace officer tasks in accordance with State and local laws and the policies and procedures of the Constable's Office and performs bailiff tasks for the Justice of the Peace.
full job posting
events
biz news
quote of the week

"Perfection is not attainable, but if we chase perfection we can catch excellence."
- Vince Lombardi