blogosphere
Looking For Advice
>>

what's your opinion?
COfromthesouth:
Hey everyone I am new to this site. I am a Corrections officer and glad to have found this site. I am wanting to know if there is any Federal Corrections Officers out there that would be willing to give me some advice as to what to look for when applying to a Federal Prison. I have been trying to apply for the last two years and I can't seem to get their attention. I have been a CO for the state of new mexico for the last four and feel I have some good experience under my belt. Is there any officers out there that have worked for a federal prison that could give me some tips. What do they look for what can I do to enhance my resume? Any comments would be appreciated.

Thanks. full thread
featured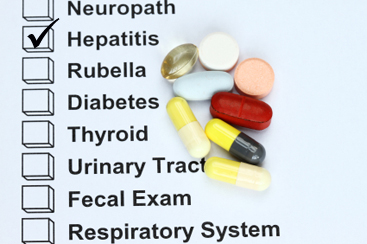 Why Care for Prisoner's Healthcare?
By Carl ToersBijns, Deputy Warden of Administration & Operations (Retired)
A recent incident reported by a Phoenix investigative reporter, who received a tip from a prisoner's family member about the wrongful use of a needle syringe inside a state prison, made the local mainstream news. The reporter revealed poor medical practices as far as "sharp controls" and demonstrated the critical need for needle control within our prisons to prevent exposures to infectious diseases.

This exposure to an infectious disease has been downplayed by the Arizona Corrections Department and only warranted a $ 10,000 dollar fine for not following sound medical standards related to syringe and needle control as well as the use of such instruments. It is exactly this type of lack of concern for the prisoner's health that impacts our community's health and public safety daily. full story

Also this week:

ahead
featured job
Chief Operating Officer - Community Education Centers - New Jersey
CEC is currently seeking a Chief Operating Officer who can work closely with our CEO and Senior Management team to formulate the internal policies and procedures necessary to effectively manage and control the Company's business processes. This exceptional leader will have the ability to translate business vision and strategy into operational tactics which will assure quality of services and compliance with contractual requirements, while maximizing profitability.

As a key member of our top management team, you will thrive in our growing company which has over 100 residential and non-residential programs nationwide. The qualified candidate for this opportunity will have: ...
full job posting
events
biz news
quote of the week

"Judge your success by what you had to give up in order to get it"
- HH The Dali Lama