blogosphere
Being Manipulated
>>

what's your opinion?
Gunfighter:
We all have been manupliated by an inmate at one time or another. What was the best time you got had by an inmate? Let use these as a learning experience, a good laugh and good instructions for the FNG's. I know an officer who was new on the job and an inmate asked him to order him a sub from Subway and gave the officer a ten dollar bill. The officer being new did order the sub, had it delevered to the institution and then handed it to the inmate as well as his change. full thread
featured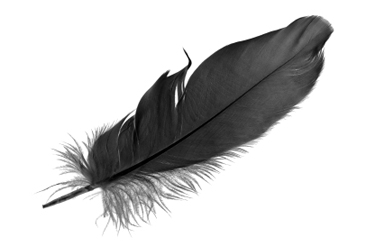 The Riddle of the Lost Feather
By Joe Bouchard
Here is a question for you: Could something as seemingly harmless as a feather disrupt the operations of a prison? The bird probably would not give the loss of a feather it a second thought. But, it is a simple scenario that staff should ponder.

I saw it a few yards from the dining hall, on the grass next to the walk. It was a perfectly formed, seven inch long feather. The feather seemed out of place to me. It was just like seeing an archaic telephone booth in a desolate desert setting. ... full story

Also this week:

ahead
featured job
Administrator Staff Services - Department of Corrections - Montana
This position manages and coordinates staff services and activities, including criminal and administrative investigation, legal, professional development & training, human resource services, and tribal relations for the Department of Corrections (DOC). This position designs, integrates, and establishes a central direction for diverse and essential services to achieve agency goals and support the operations of the entire agency. The successful candidate will have experience in supervision. leadership and management as well as budget management, staff development, and personnel and labor relations. Experience in the legislative process, legal issues, policy development and emergency preparedness are also desired. Direct experience working with tribal relations or Native American culture is advantageous. ...
full job posting
events
biz news
quote of the week

"Life's tough.....it's even tougher if you're stupid."
- John Wayne