blogosphere
A sad state.
>>

what's your opinion?
Campi:
Well I watched an inmate listening to his MP3 player playing a game of Wii tennis today and sighed. I no longer think that prison is a deterrent at all. I mean we are letting them play video games. They just put out a policy where we are to back off on the grooming code. Where is this crap going to end? I just hope I retire before they hand the keys over to these guys and let them run it because they don't want to leave. When they allow conjugal visits I know that prisons will just be another free home for those who want to live without responsibility. full thread
featured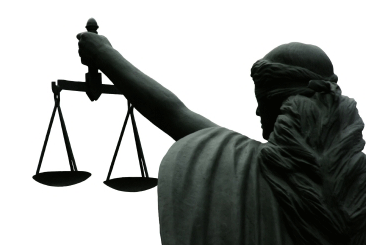 Yes, The Death Penalty is a Deterrent (in Prison)
By Chris Leo, Retired NYS Correction Supervisor
The recent vote in California's Proposition 34 has rekindled the debate between life without the possibility of parole or the death penalty for violent killers. If the true idea is to mete out punishment equal to the crime and save money, then a swift carrying out of the death sentence would accomplish both. The most recent covert approach is to shift the argument away from the moral issue and onto the fiscal cost. In this argument, the cost proponents leave out a few things: The excessive delay in carrying out punishment has created a false positive that the death penalty is not a deterrent and they forgot about the correction officers who work inside the prisons. ... full story

Also this week:

ahead
featured job
Institutional Library Development Senior Consultant - Colorado Department of Education - Colorado
Are you a librarian dedicated to serving people whom others might prefer to forget? Do you have a flair for reconciling competing organizational values between libraries and non-library agencies? Are you interested in joining a team with an award-winning past that is rebuilding, rethinking its service model, and refusing to place limits on its future? Do you dream of traveling the beautiful state of Colorado to train and coach library staff to provide exceptional correctional library services?

If you answered yes to these questions, you may be the Colorado State Library's next correctional libraries Senior Consultant!

The Colorado State Library is seeking an energetic, self-motivated professional to join an ambitious team of librarians dedicated to building and sustaining the best institutional libraries in the nation. Under the direction of the state Institutional Library Development Coordinator: ...
full job posting
events
biz news
quote of the week

"It's better to burn out than to fade away."
- Alexander the Great