blogosphere
new to this site/corrections rookie
>>

what's your opinion?
almighty90s:
Hello everyone. This being my first post on here..I'd like to introduce myself. I started my career in corrections 2 months ago at Miami Correctional Facility in Indiana. after 4 years of college and an enlistment into the Army I believe I have found a job I truly love(now. I know your thinking, 2 months? Not enough time to see the negative aspects) however I am certain this is something I want to. make a lifelong career out of. I'm going to be turning to these forums often for advice, tips…etc, anything that I can use to my advantage so thank you all in advance. ... full thread
featured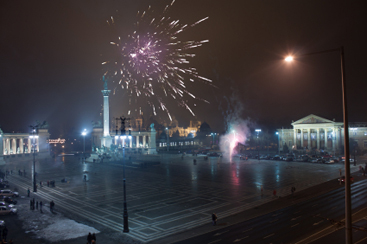 Starting the New Year On the Right Foot
By William Sturgeon
When was the last time your organization did a comprehensive "Operational Review" of your security policies and procedures? While many organizations conduct paper reviews to satisfy oversight agencies, very few conduct actual "Operational Reviews" to assess "Operational Functionality" of the policies and procedures.

Throughout my career I have conducted numerous "Security Audits". During many of these audits I found that many organizations had wonderfully written policies and procedures, but they were operationally impractical. ... full story

Also this week:

ahead
featured job
Correctional Officer - Nevada -Department of Corrections
Minimum Qualifications 21 years of age Valid driver's license United States Citizen Additional Requirements Physical Fitness Test Psychological Examination NCIC Background Check Test for Controlled Substances Medical Physical Excellent Benefits Medical, HOM, Dental Plan Police/Fire Retirement 3 weeks sick pay a year 3 weeks vacation pay a year 11 Paid Holidays a year Training Upon selection, candidates will attend a six week training academy located at Ely State Prison in Ely, NV ...
full job posting
events
biz news
quote of the week

"The hero is not braver than the ordinary man, he is just braver longer"
- Ralph Waldo Emerson