blogosphere
New Officer
>>

what's your opinion?
Mick:
When you first enter the prison they see "Fresh Meat". And unfortunately there is nothing you can do about that. Just be firm. Use the tone of your voice to let them know you will brook no dissension. And remember they may be in a Gang. But so are you and your Gang is bigger and you have the full weight of the law behind you. Btw: Welcome to the family. ... full thread
featured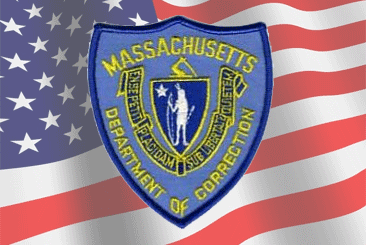 The Overlooked Challenges that Correction Officers Face Anonymously
By Gerard J. Horgan , Superintendent, Suffolk County House of Correction MA
If you were to go to a 1st or 2nd grade class and ask the children what they want to be when they grow up, you would likely hear several responses. The kids would want to be Police Officers, Firefighters, Doctors, Nurses, Teachers and maybe some would want to play for their local professional football, baseball or soccer teams. It is doubtful that any of the children would say that they wanted to work in corrections.

This lack of awareness of our profession doesn't end in childhood. Most of the members of our communities get to see Police Officers and Firefighters in action. ... full story

Also this week:

ahead
featured job
Deputy Warden, Security and Safety - Erie County, Pennsylvania
Deputy Warden, Security and Safety
Erie County, Pennsylvania is seeking a Deputy Warden of Security and Safety for the Erie County Prison. This position will provide the potential advancement opportunity to the position of Warden within 1-2 years.

The selected candidate will be a hands-on position tasked with providing a safe and secure environment for the county's employees, inmates, and citizens. The position will develop, implement, and establish the policies and procedures for correctional staff and security of the prison. It will supervise the Training Coordinator, Shift Captains, Pre-Release Supervisor and all other line security personnel. It will participate in employment negotiations, mediation, and resolution of collective bargaining and labor agreement issues. Additionally it will be responsible for the management of the physical plant and facility maintenance. The Deputy Warden works with outside law enforcement, perform internal investigations, and administers the completion of criminal investigations. ...
full job posting
events
biz news
quote of the week

"Our greatest glory is not in never falling, but in rising every time we fall."
- Confucius